While there are plenty of advantages to working remotely, professionals and business owners face new challenges associated with working from home. The biggest among them? Security.
Whether you work from home every day or for just part of the week, older and unsecured devices serve as a backdoor for bad actors who want your personal and professional data. HP intends to place a firm lock on that entryway with HP Wolf Security. It's the new face of HP Security and boasts upgraded security features that help fortify a new generation of printers and PCs.
With the rapid and ongoing shift toward remote work, HP Wolf Security is a comprehensive hardware security and support solution designed to better secure the transition. In this article, we explore how HP Wolf Security works and look into concerns like network security and endpoint protection for remote workers and their companies.
Hardware-enforced security for PCs and print
HP Wolf Security provides hardware-enforced security, which means you're not only supported by external monitoring and remedies. Robust security features are also built into each device. This is the best way to protect you and your information from intrusions because local hardware is more challenging for hackers to access. This also improves your system's resilience against conventional attacks during the life of your printer, laptop, or desktop.
The source and impact of attacks can vary widely, but they're increasingly common. During the summer of 2021, we saw a major attack over the July 4th weekend. As reported by CBS News, a software company named Kaseya was targeted by a ransomware attack, during which the data of up to 1,500 small businesses was compromised.
The FBI reported a massive rise in cyber attacks since the beginning of the pandemic. In fact, the feds saw 3 to 4 times as many cyberattack reports as usual – or 1,000 complaints per day skyrocketing to up to 4,000.
As many as 1 in 4 Americans will work from home through 2021, which adds urgency to the potential issue of cyberattacks. But why is it so important to protect your hardware, and why is it being targeted?
Strengthened endpoint security for networked devices
For hackers, a workforce becomes a more appealing target when its technology and workers are distributed in various locations. Typically, home offices simply don't have the same protections in place as a traditional, singular office setting. And if your hardware stays in one place, alongside other networked and protected devices, it's much easier to fortify and manage.
When your home office hardware interacts with your company's network from the outside, hackers see this as an opportunity to bypass frontline protection. More remote workers mean more opportunities for hackers to insert themselves into secured networks. Printers are one of the biggest vulnerabilities in home and shared office spaces, although phishing scams are also common.
BLURRED LINES BETWEEN PROFESSIONAL AND PERSONAL USE
When working outside of the office, it's common for professionals to shift from work to other activities and back again throughout the day.
This issue was highlighted in HP's own Blurred Lines & Blindspots Report:
---
"76% of office workers say that working from home during COVID-19 has blurred the lines between their personal and professional lives, with half saying they now see their work device as their own personal device and 46% admitting to using their work laptop for 'life admin.'"
---
All things considered, it's important to prioritize endpoint security. HP Wolf Security provides both passive and active protection designed to mitigate the risks discussed in this article. All HP hardware receives a permanent security boost through Wolf, while businesses and large organizations gain access to manageable solutions.
The HP Wolf Security dashboard
The HP Wolf Security dashboard is one of the most powerful tools available to organizations. It's also incredibly easy to use. It features several tabbed sections that provide heads-up data, access to security settings, and oversight features such as security activation and activity log management.
The dashboard is also an interface for more powerful diagnostic options, like HP threat isolation technology. This lets you sort potentially harmful files flagged by your system and use Wolf Security tools to examine and act on any suspected threats.
You gain access to the dashboard with the HP Wolf Pro Security Edition and higher-tier editions, and it provides an entirely new layer of device and fleet security.
1. HP Wolf Security for Home
If you're using a newer PC, HP Wolf Security for Home provides streamlined protection. And for print users, HP Wolf Essential Security helps boost the built-in defenses of an ever-growing list of consumer printers. Scheduled to launch with a range of new high-security PC products in 2022, HP Wolf Security for Home will include its own suite of built-in hardware security features.
For printers, HP Wolf Essential Security adds resilience to your home network. It makes routine print activities more secure by adding a new layer of protection with HP Dynamic Password and Write-Protect Memory.
It also protects against vulnerabilities when sending work jobs to your printer from personal and mobile devices. Plus, it works with new HP+ features like Private Pickup, so you don't have to rush to claim print jobs right after you send them.
2. HP Wolf Security for Business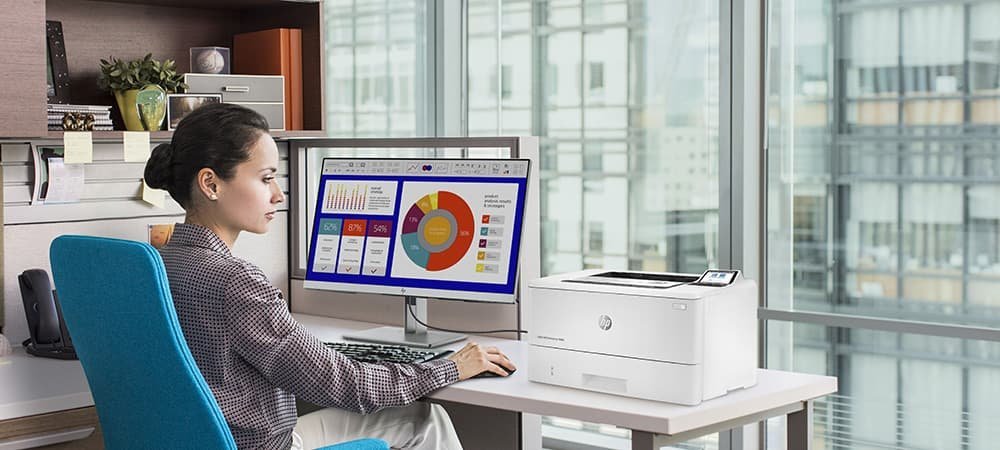 HP Wolf Security for Business adds an expanded slate of features designed for businesses and professionals. It's also the first wave of protection for PCs with hardware-enforced endpoint security solutions.
It all starts with HP SureClick. This handy tool provides application isolation, which protects against phishing attacks by opening links in secure VM containers. In doing this, SureClick prevents malware from latching on to your device. For more challenging threats, HP Sure Sense steps in and uses AI deep-learning to identify and remove threats.
HP Wolf Security for Business includes stability features, too, like HP Sure Start and HP Sure Run. Sure Start is a self-healing BIOS system that recovers from attacks by loading a safe version, so you can get back to work quickly. Sure Run keeps your most important security features running smoothly in the event of an attack.
3. HP Wolf Pro Security Edition
HP Wolf Pro Security Edition is tailored to meet the needs of small and growing businesses, and it adds Pro versions of the features we covered above. You'll get the same multi-layered protection and you'll easily manage your security functions through the HP Wolf Security dashboard.
You can also monitor and manage threats with an easy readout for information on origin and more options. The Security Edition handles these problems in 3 ways:

1. Threat containment through an advanced form of HP SureClick to effectively trap threats.
2. Malware prevention via boosted HP Sure Sense features that fight malware.
3. Identity protection with a powerful anti-phishing system that monitors activity and warns against suspicious websites.
HP Wolf Pro Security Edition coverage begins after the first boot-up and product registration. It's available in 1-year or 3-year licenses, and it includes access to live support.
4. HP Wolf Enterprise Security
For bigger workforces and government organizations, the HP Wolf Enterprise Security package is the most comprehensive managed solution available. In addition to providing Pro Security coverage for employees, you can customize these plans to your needs. That includes layers of hardware protection and a great collection of high-security devices, alongside constant support from HP's teams.
ENHANCED PRINTER SECURITY FEATURES
Since printers are a major vulnerability for both centralized and distributed workforces, Enterprise Security includes a lot of new print security features. It starts with the HP Print Security Advisory Service, a team that helps new customers design their print and data security plan from top to bottom.
Other features include:

• HP Secure Managed Print Services: Maintains extra layers of security throughout the workday.
• HP Managed Print Cloud Services: Boosts security and workflow optimization.
• HP Connection Inspector: Monitors your device's data activity to weed out threats.
Extra resources from HP Wolf Security
Looking for extra support or want additional reading material about HP Wolf and the latest information on cyber security? HP maintains a suite of resources for anyone who wants to tweak their security plans or find out more about the service.
1. HP WOLF SECURITY CENTER
If you want to learn more about HP Wolf Security and how HP proactively fights potential security concerns, the HP Wolf Security Center is the right place to start. You'll find specific resources for your printer and PC, as well as bulletins about recent threat activity. You'll also find out how HP adapts and fine-tunes available security solutions. You can find out more about HP's Bug Bounty Program, too, which is the first of its kind.
2. HP WOLF SECURITY BLOG
For up-to-date cyber security news and major updates, visit the HP Wolf Security blog. The topics vary in scope from articles on developing threats, to an analysis of emerging global security trends. You can also read up on Wolf Security's beginnings, which offers a look into the reasoning behind this expanded security portfolio.
3. HP WOLF SECURITY RESOURCES & INSIGHTS
If you're feeling bogged down by security dilemmas or aren't sure how to plan for the future, the HP Wolf Security Resources & Insights page offers guidance. You'll find useful links and a variety of informative videos from HP security experts on varying topics, as well as emergency scenarios like maintaining key operations during a major attack.
4. CARTRIDGE SECURITY
HP Original Ink cartridges are designed to be reliable and secure. They include proprietary firmware to resist sabotage, and tamper-proof packaging and construction. You can learn more at the HP Wolf cartridge security page.
5. HP SURE CLICK ENTERPRISE SUPPORT
HP's Sure Click feature is one of the most powerful tools available through HP Wolf Security. It suppresses threats and makes navigation safer without you even noticing.
For enterprise users, however, it's important to stay on top of developments and potential conflicts with new software. Head over to the HP Sure Click Enterprise Support page for info-packed FAQs, research reports, and up-to-date support articles.
Adapt to a changing security landscape with HP Wolf Security
Device security was already an increasingly important issue, even before the growing shift to remote work. Preparing for a future with more distributed resources means securing those resources for the long term. That's where HP Wolf Security can help. It's designed as an "always-on" solution for consumers, and a comprehensive resource for businesses and organizations.
Those interested in learning more can check out the links we shared above, or you can watch the embedded short introductory videos featuring actor Christian Slater to learn the basics of HP Wolf Security.