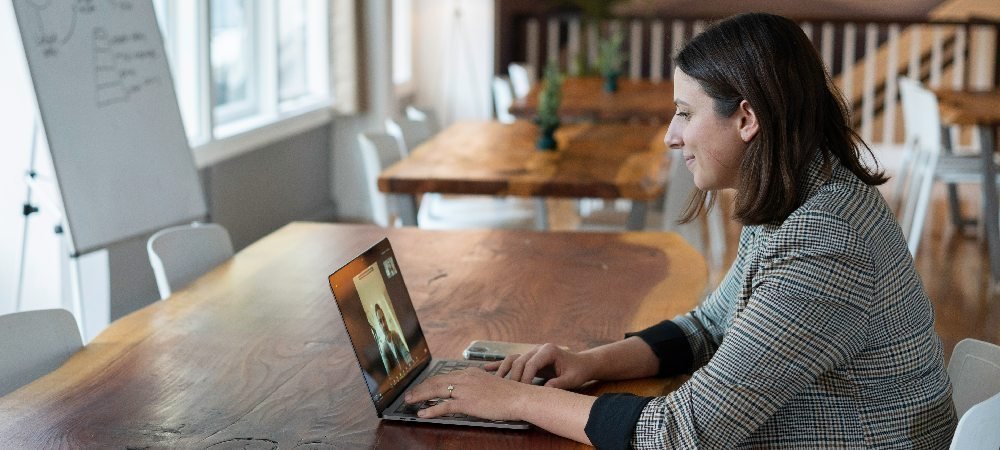 Google Chrome has become the leading web browser in the last decade, with two-thirds of the internet users accessing the web through it. Professionals use it for work, and students rely on it to complete their homework. The browser has become the focal point for many computer users.
Chrome users benefit from certain applications to enhance their productivity while surfing the web. Chrome's apps, known as extensions, provide a valuable utility addition to the browser. There are almost two hundred thousand available on the web store.
We've picked the very best Chrome extensions for work to get any user started.
Top 10 Chrome extensions for productivity
With so many extensions on the web store, it's difficult to create a complete list. We've handpicked and tested some of the best Chrome apps that can enhance productivity and set the user on a more efficient path going forward.
1. Google dictionary
We've all come across a word that sounds familiar, but the exact meaning is difficult to recall, or understand in the context - resulting in us opening a new tab to find the meaning. This can become tedious when users spend a significant amount of time reading articles and perusing content online. Google saw the need and created a solution, releasing a dictionary chrome app of their own.
The Google dictionary improves productivity while reading without requiring a separate dictionary tab. Select any word by double-clicking, and its meaning will appear in a pop-up on the screen. Click on the speaker symbol to listen to the audio pronunciation of the word. The "More" button lets users find more about the word through a Google search.
2. The Great Suspender
Google Chrome is infamous for consuming large chunks of RAM, leaving next to nothing for other programs to run. A couple of tabs tend to work great, but when the user goes beyond half a dozen, it's a downhill run for the memory. An open-source developer took matters into their own hands and created a Chrome app that frees up RAM without closing the tabs.
The Great Suspender suspends tabs automatically or manually by the user, freeing up memory while remaining open in the browser. When you want to tab back up again, just click once anywhere inside the tab, and it will reload again. It can be configured to reload on viewing as well. Tabs playing audio or video will not be suspended unless settings are changed.
Users can suspend all tabs except or including the one in use. A time limit, between 20 seconds to 2 weeks, can also be set for automatically suspending tabs after being idle for a specified period. Laptop users can also configure it not to suspend tabs when charging or connected to a power source. Specific URLs or domains can also be excluded from suspension.
3. Change Lux
Consequently, changing to warmer colour tones in the Chrome web browser can reduce the effect of white and blue light. Spend longer behind the screen and complete work within the deadlines, improve productivity without getting tired eyes. Change Lux adds warm colours to the websites on each tab. With Change Lux users can customise colour balance according to personal preference.

Specific URLs or domains can be whitelisted from the colour scheme. This is handy for sites such as YouTube, Vimeo, and Instagram. It also offers hotkeys for enabling the colours and adding a website to the whitelist.
4. Print Friendly
When researching online for a report or writing an assignment, we need data and quotes from various sources. Printing every page for the sake of a few relevant paragraphs adds to the work. Print Friendly solves the problem by removing ads, junk and unnecessary parts before printing a PDF or email.
With Print Friendly users can remove parts of the page, including images, links, and ads before getting it ready to print. Increase the font size for better readability, and reduce the image size to fit more text in a limited area. Along with PDF and printing, it gives users the option to send the edited article as an email without leaving the app. Users can send up to 140 characters of text along with the email.
5. Checker Plus for Gmail
Emails are the staple mode of communication for professional working environments. Dozens of emails are sent and received every day. Keeping track of incoming mail on a busy day is not a walk in the park. Inevitably, a couple of them are missed, and critical projects are negatively affected. Check Plus can help the user manage multiple email accounts, notify them of incoming mails, and show snippets.
Users can read and delete mail without having to open the email account in a browser tab. The icon will display the notification for new emails. Sound notifications can also be enabled for busy users who might miss the icon popping up.
6. Nimbus Screenshot and Video Recorder
Software specialists, web developers, and IT professionals often require a demo of the bug or prototype being improved in the current project. However, installing screen recorders on an operating system is messy and time-consuming. Nimbus Screenshot and Video Recorder can easily produce screenshots and record videos of the tabs with audio from the microphone. A webcam shot can also be included in the recording.
Users can instantly capture screenshots by clicking on the icon and editing them in a new tab. Save the capture and share it through the major cloud services, like Google Classroom or a shareable link. They can also be uploaded to the NimbuNote cloud. Visitors can also leave comments on the shared screenshots.
7. uBlock Origin
The internet is filled to the brim with annoying and invasive ads, hampering the entire online experience. Be it the download sites or YouTube videos, targeted ads have become a menace. uBlock Origin is an ad-blocker that blocks virtually every ad on any webpage.
Disable ad blocking on any webpage by clicking on the IO button. Javascript can also be disabled for specific pages. The ad blocker works without a hiccup on video sharing sites like Instagram, YouTube, Vimeo, and many others.
8. Grammarly for Chrome
Whether writing emails, creating documents, or even writing a research paper, Grammarly for Chrome ensures your Google doc is error-free. It has grammatical sound and apt diction for communicating a clear message. With English being the global lingua-franca, it's essential to get it right for clear communication.
Grammarly for Chrome offers real-time suggestions when writing in the browser. Get instant feedback on spelling, punctuation, clarity, writing style and tone. Boost writing with this chrome app for error-free writing. Users need to sign in for the app to work. Those subscribed to Grammarly Premium will receive premium suggestions to enhance their writing further, while others will have to settle for the free mode, which ensures basic errors are picked up.
9. Raindrop.io
The bookmark manager on Chrome offers the bare minimum. Searching for recent bookmarks is painstakingly bad if you have a lot of them. Raindrop provides a better solution through one-click bookmarks both for tabs, PDFs, annotations, and images. Add tags and collection folders for better visibility in search. Access the bookmarks outside the browser through the multi-platform app.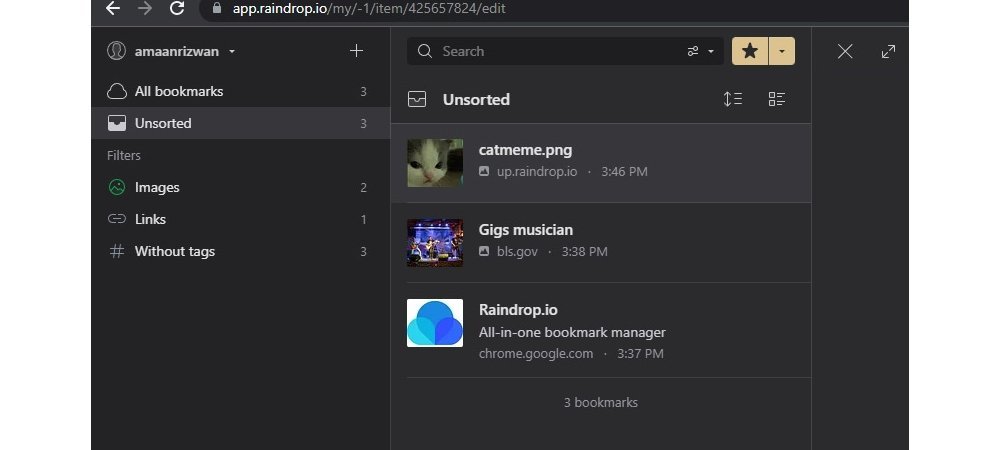 Even if the bookmarked page is taken down, it will be available on the manager, right from the cloud backup. Integrate with over 2,000 different services, including YouTube, Twitter, Reddit, and others, to save content directly from these sites and apps. Share the various bookmark collections with teams and control what is shared with individual people.
10. MailTrack
After crafting a perfect email, it's often useful to get an acknowledgement that the receiver has opened it. Sometimes emails sent to employees may be read but not replied to until much later, so you don't know if they've actioned them. Users can track emails using MailTrack through the web beacon technology to show a tick next to the email when the receiver opens it.
Users can sign up using their Google account, and MailTrack will be enabled on the Gmail account. Users can write and send emails as usual with MailTrack enabled, by sliding the icon next to the gear setting button.
Head to the "sent" section and seen emails will be shown with two green ticks. One tick means the mail is sent but unopened. Two green ticks mean the mail has been received and opened. Users can also get detailed email tracker reports in the MailTrack dashboard.
Conclusion
Increase productivity through these handpicked Chrome apps for work. Start with Google dictionary, Checker Plus and Change Lux to amplify work efficiency. uBlock is also a great app that can be installed and used for years to come, with zero hindrance in day-to-day use.