When you're shopping for laptops, you can easily get lost in a sea of gray and black devices. Those hues have become dominant in the laptop world because of their professionalism and versatility, but at this point, their saturation in the market is a little boring.
In the past few years, however, there has been a veritable explosion of colorful laptops for every preference and aesthetic. It's time to say goodbye to gray and black and dive into the full range of HP laptop colors. From rose gold laptops to HP blue laptops, there's an option for everyone who enjoys having a rainbow of options at their fingertips.
HP offers amazing colored laptops fit for creative professionals, students, and even entrepreneurs who like their technology with a bit of personality.
Rose gold laptops from HP®
Rose gold is the perfect, subtle pop of color you didn't know you were missing. Gold connotes ideas of wealth, nobility, and success, so it's time to assume your throne and get a metallic device worthy of the crown.
1. HP 14-inch notebook
Looking for your very own rose gold laptop? The 14-inch notebook might be the perfect device for you with its sleek stylings and behind-the-scenes power that will enhance everything from your homework or work sessions to your Netflix binges. It boasts a quad-core Intel® Pentium® Silver processor for unrivaled capabilities with Intel Ultra High Definition (UHD) Graphics 605 for beautiful visuals. Power, beauty, performance - what more could you need for your daily computing?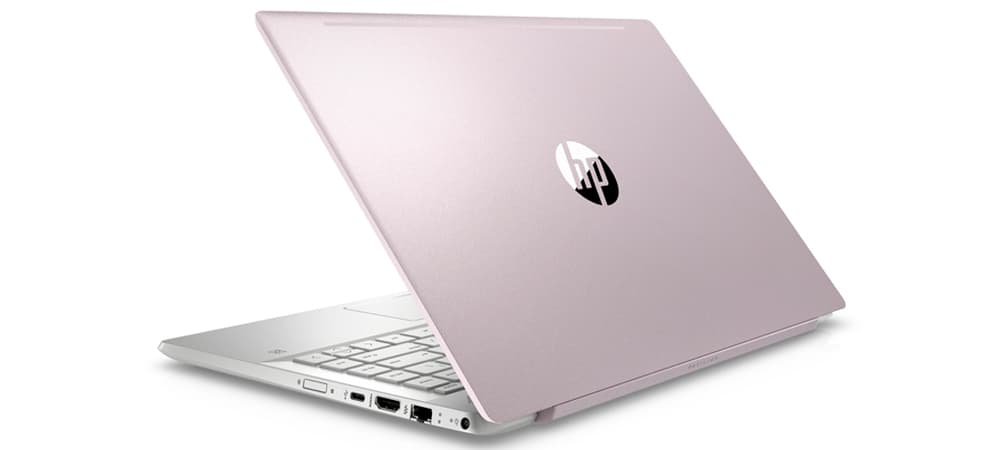 Features
This slim, mobile laptop delivers reliable speed and power for all of your basic PC needs. Plus, at just 0.78 inches, this device is incredibly thin and lightweight, so it can easily slip it into your purse, briefcase, or backpack.
The Full High Definition (FHD) display has an almost imperceptible micro-bezel so you receive a larger viewing area for work or play. You can take full advantage of the screen and easily multi-task with two windows open side-by-side without feeling cramped.
This HP notebook has a precise touchpad which means that every movement and scroll is accurate, so you can stream, surf, and work more efficiently.
Don't wait around for your battery to charge and lose out on valuable time, this model features fast-charge technology so you never have to take a break from making the most out of your day. In addition to its fast-charging functionality, the included battery is also long-lasting so you won't have to worry about staking out your spot next to an outlet at your favorite coffee shop.
4GB of memory and 128GB of storage allows for smooth operation even with several tabs open and plenty of room for photos, videos, and music. Need to connect another display or device? A USB-C™ port gives you the option to expand the capabilities of your PC with auxiliary devices like a wireless USB mouse or external speakers.
If you are enamored with the idea of a rose gold laptop but are looking for a device with more robust features, the HP Spectre x360 might be your ideal workhorse.
2. HP Spectre x360 laptop
The HP Spectre x360 truly has it all: style, grace, and most importantly, incredible power. This laptop is HP's most powerful Spectre model yet. It'll allow you to create without limitation and delivers fine-tuned control over all aspects of your computer and applications.
Features
An 8th Generation i7 Intel Core processor delivers exceptional performance for applications like Adobe® Photoshop and Illustrator without any lag time or slowdown. Take your graphic design ideas to the next level with NVIDIA® GeForce® MX150 or NVIDIA GeForce GTX 1050Ti with Max-Q Design.
Worried about battery life? With the HP Spectre x360 15.6-inch model you can expect:
Up to 17 hours and 30 minutes for regular computing

Up to 15 hours and 15 minutes of FHD playback
If you choose the 13-inch HP Spectre x360 model:
Up to 22 hours and 30 minutes for regular computing

Up to 21 hours and 30 minutes of FHD video playback
If security is important to you, the HP Spectre x360 has security options in spades:
Fingerprint reader: 

allows you to sign in to your device with your unique biometrics to keep unwanted users from accessing sensitive information

Privacy camera kill switch:

 a physical switch immediately turns off and disables your HP Spectre's camera so you can rest assured its safe from hackers

Privacy screen:

 to help keep your information protected from visual hacking with HP SureView simply press F1 to make your screen appear dark to everyone but you
Peace-of-mind is priceless so don't skimp on security where it really matters.
The HP Command Center helps customize everything from the overall performance of your laptop, fan speed, noise levels, and external temperature so you can always have an optimized computing experience.
Are you a busy creative? Get a laptop that keeps up with your stream of constant ideas. Edit and render 4K videos, take notes and draw with the HP Pen, render 3D graphics, edit high-resolution photos, and connect up to two 5K displays to completely immerse yourself in your creative projects.
Blue laptops from HP®
Blue is a calming color, a great choice for creatives and professionals looking for a colored laptop they won't get tired of. If you want a blue laptop, the HP Stream is a perfect option for the user trying to make the most economical choice without sacrificing fun, useful features.
3. HP Stream14-inch laptop
The HP 14-inch Stream is a simplified solution to day-to-day activities like streaming, surfing the web, sending emails, and other essential tasks.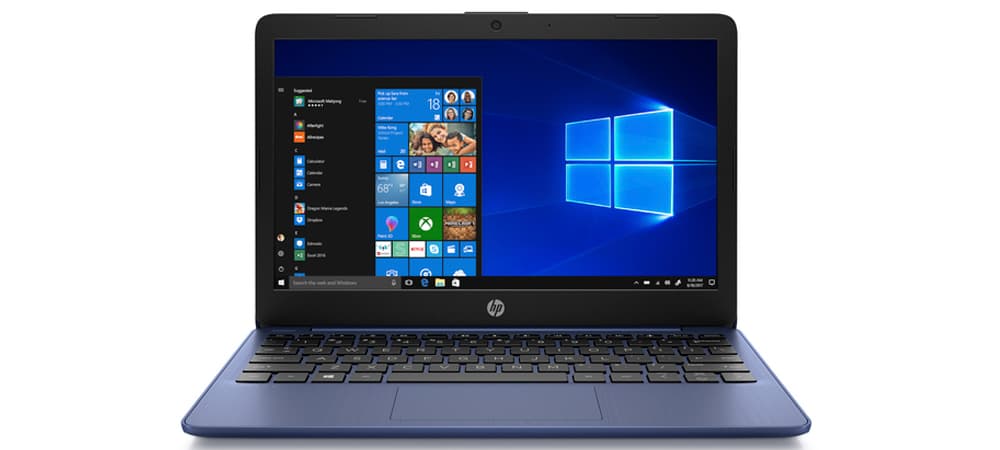 Features
Perfect for an on-the-go student trying to stay on top of their academic to-do list, the HP Stream is designed with internet connectivity and long battery life in mind for those late night study sessions and last-minute assignment deadlines. You don't want a device that's going to crash in the heat of the moment and the HP Stream will never let you down.
An 801.11 ac 2 x 2 WiFi antenna is a lot more than just a string of letters and numbers. For the user, this antenna helps to deliver a strong, dependable internet connection. Complemented by this reliable connectivity is the battery which can last up to 14 hours and 15 minutes. You can rest assured that your study session won't outlast your laptop.
On this HP blue laptop, you can stream, download, and research with confidence. Your academic life is about to get a lot more productive.
White laptops from HP®
White is a bright neutral that stands out from standard black and silver devices. Want a clean, fresh, white laptop? HP® offers some incredible Chromebooks in snowy white hues so you can get a beautiful notebook at an economical price.
4. HP 14-inch Chromebook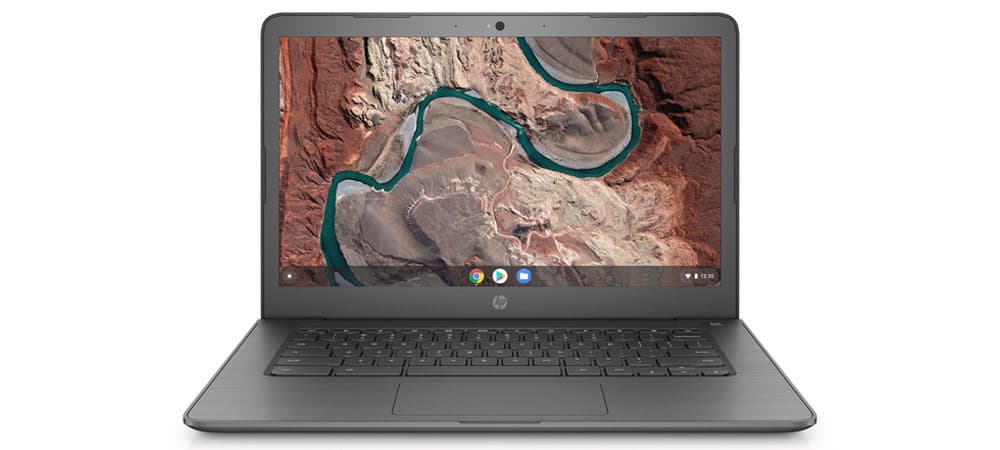 The HP Chromebook - 14-inch is a departure from standard laptops. Why? It's a streamlined computing device that acts as an enhanced Chrome browser with desktop-like features delivered by Google Play applications.
Features
This HP Chromebook acts as a terminal where your files are stored on the cloud rather than the laptop itself, saving you on local storage and keeping your device running quickly and smoothly. In fact, because HP Chromebooks don't rely on bulky startup files, your device starts up in an average of 8 seconds [1].
In addition, you won't have to worry about whether or not your HP Chromebook is updated since that is a process that happens automatically. Virus and malware protection are also built-in, giving you a secure way to access files with a low risk of malicious corruption [2].
An Intel Celeron® processor acts as the driving force behind all of your computing needs. Integrated Intel High Definition (HD) Graphics 500 means during basic browsing, you'll still be blown away by the visuals delivered.
Additional specifications:
4GB of memory allows you to quickly multi-task and maneuver through your to-dos with multiple browser tabs open, all without any decline in performance

32GB of eMMC storage: the perfect amount of storage for any essential files that need to stay on your PC
Available ports:
a headphone/microphone combo

2 USB 3.1 Gen 1

2 USB 3.1 Type-C Gen 1
ENERGY STAR® certified; EPEAT® Silver registered device
helps to reduce your overall carbon footprint
Need to collaborate with others? Do it easily with the HP TrueVision HD Camera with a dual array digital microphone. You can say goodbye to endless buffering or asking, "Are you still there?"
Black laptops from HP®
Okay, there's a reason why out of all the colored laptops, black laptops remain dominant: they're a classic. If you're into more traditional colors, there are plenty to choose from.
5. HP ZBook x2 detachable workstation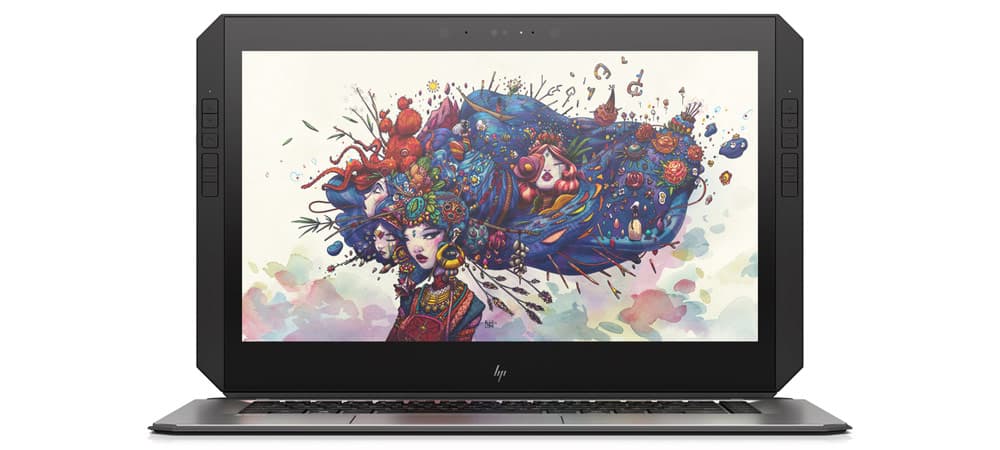 HP's most powerful detachable laptop, the customizable HP ZBook x2 detachable workstation, doesn't skimp on style. With this device, you can expect premium performance you can count on for all your creative pursuits. Confidently use any Adobe application without fear of lag or slowdown. This PC is the perfect tool for breathing life into your ideas.
Work with high-resolution images and multi-task between Photoshop and Illustrator with a processor that can handle it all, the quad-core Intel Core processor means that you can accomplish more than ever before. Plus, this model boasts double the memory of any other HP detachable laptop. Integrated NVIDIA 3D graphics mean you can enjoy immersive, beautiful visuals so you can truly take in the gravity of your work.
Don't be restricted to one just one way of working. You can use the detachable Bluetooth keyboard and transition from a laptop to a tablet whenever you need it. Plus, your HP Quick Keys are customizable and allow you to set up 18 convenient shortcuts for all the apps you need right at your fingertips.
The optional HP ZBook x2 pen responds to your unique touch and the nuances of your hand. 4,096 pressure sensitive levels and natural tilt capabilities put it over the top.
If you're a mobile creative who requires robust power in a flexible package, this laptop might be the perfect machine for you.
Other stylish laptops from HP®
If those HP laptop colors aren't your style, there are plenty of other dazzling colored laptops to choose from to make your work, academic, or home office dreams comes true.
6. HP Elite x2 1013 G3 notebook PC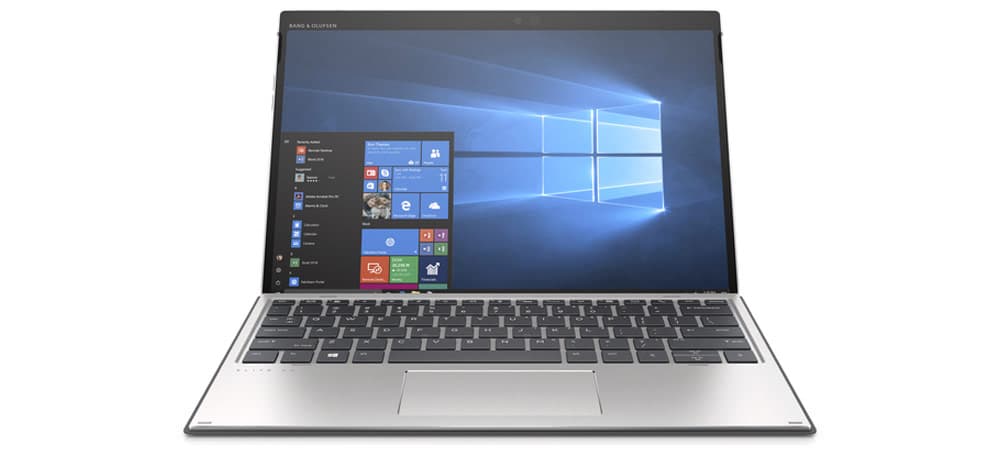 The HP Elite x2 1013 G3 notebook PC is a sleek, powerful machine built for professionals who want options to make their device the perfect complement to their workflow.
Features
The HP Elite x2 1013 G3 notebook PC has a 13-inch touch screen display alongside Intel Ultra High Definition (UHD) Graphics 620 for the ultimate computing experience. Beefed up by 4GB of memory and 127GB of SSD storage, you'll never have to worry about drops in performance when you're deep in a work project.
The HP Rechargeable Active Pen is an optional upgrade if you want a full tablet experience to edit photos or take notes during class.
This device makes it easy and effortless to collaborate thanks to high-quality audio brought to you by Bang & Olufsen, a high-resolution camera, and a front-facing mic. Isn't it about time to make your ideas heard?
7. HP Spectre Folio laptop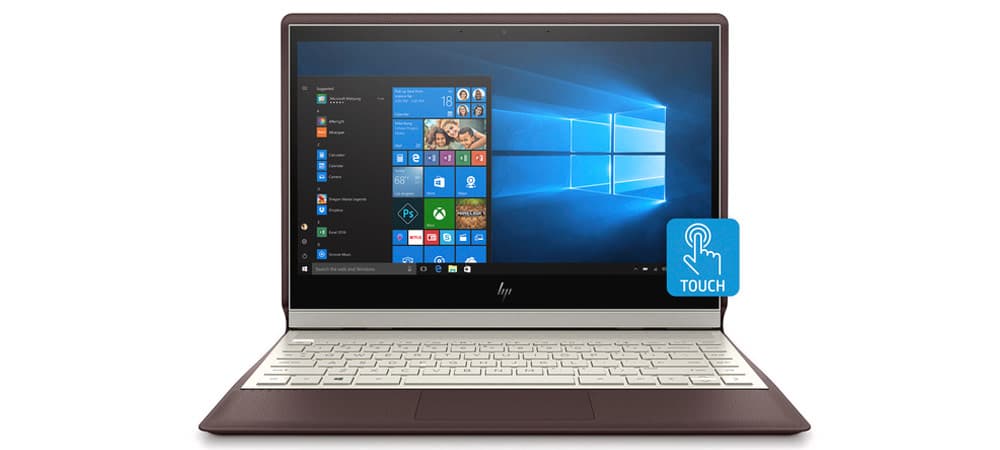 Another aesthetically pleasing option is the HP Spectre Folio. It stands apart from the crowd thanks to a chrome-tanned, leather-covered chassis, the perfect style statement for creatives looking for a classic aesthetic with an unexpected finishing touch.
Features
This device offers three modes to keep you productive in every environment. Use the HP Spectre Folio in traditional laptop mode to create documents and send emails. Fold it flat and use the HP pen in the tablet position to edit photos or videos. Or, place the laptop in tent mode to watch movies. It works the way you do.
Don't have WiFi? Don't panic. Built-in 4G LTE connects you wherever you are without having to rely on unsecured public WiFi networks.
Colorful laptops from HP: something for everyone
It's easy to choose a black or silver laptop, those are the standard hues found everywhere. But if you're looking to be a little bolder and want to choose something unexpected, a colorful laptop might be a more exciting option.
Of course, color is just one of the many choices you'll have to make when you're shopping for a laptop. There are plenty of other features to choose such as memory and storage space, the processor, and display size. That's why HP offers a range of basic and premium colored laptops that range from purple to blue so you can choose the performance you need and the color that reflects your individual preference.
[1] TurboFuture; Are Chromebooks Good? Pros and Cons
[2] CNET; How Chromebooks became the go-to laptops for security experts
About the Author: Michelle Wilson is a contributing writer for HP® Tech Takes. Michelle is a content creation specialist writing for a variety of industries, including tech trends and media news.