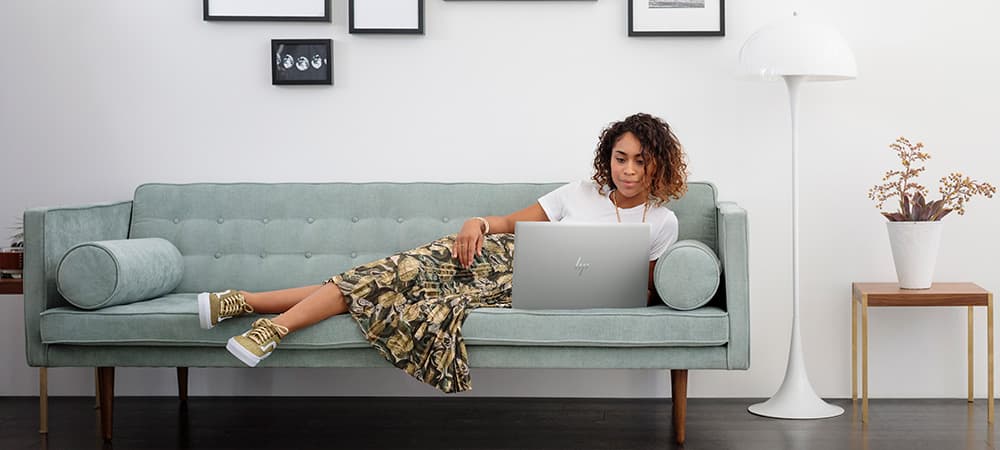 While the push for portability has improved most of our lives, a compact notebook won't always cover all of your computing needs. For gamers, artists, devoted streamers, or anyone who favors their visual experience, a 17-inch laptop is a good standard for comfortable viewing. It's still portable enough to travel well, but also big enough to bring life to the latest PC games, design software, and new movies.
While the latest graphics card and processor paired with ample memory and storage are important for visual performance, it definitely doesn't hurt to have a good 17-inch laptop's generous display. It helps to make the most of those other specs, too.
Here's our list the five best HP 17-inch laptop models, with full reviews to follow.

1.    HP 17-inch notebook
2.    HP ProBook 470 G5 notebook PC
3.    HP ENVY 17 laptop
4.    HP OMEN 17-inch laptop
5.    HP ZBook 17 G5 mobile workstation
Options in every class
Among the options offered by HP®, you'll find both home and business configurations spread across a range of price points and hardware configurations. Gamers will love the HP OMEN and robust HP ENVY configurations, while budget shoppers will appreciate the standard HP 17 notebook and customizable HP ProBook.
It's worth remembering that all measurements are given on the diagonal. That's in accordance with industry standards, so the majority of laptops or displays you come across will be measured in the same way. You should keep this in mind if you ever need to compare or want to imagine a particular model in your space. It helps to avoid mishaps, like discovering that you've purchased the wrong-sized device because you misread the specs.
The top 5 HP 17-inch laptops
Let's now get into exactly what makes these 17-inch screen laptops the best of the best.
1. HP 17-INCH NOTEBOOK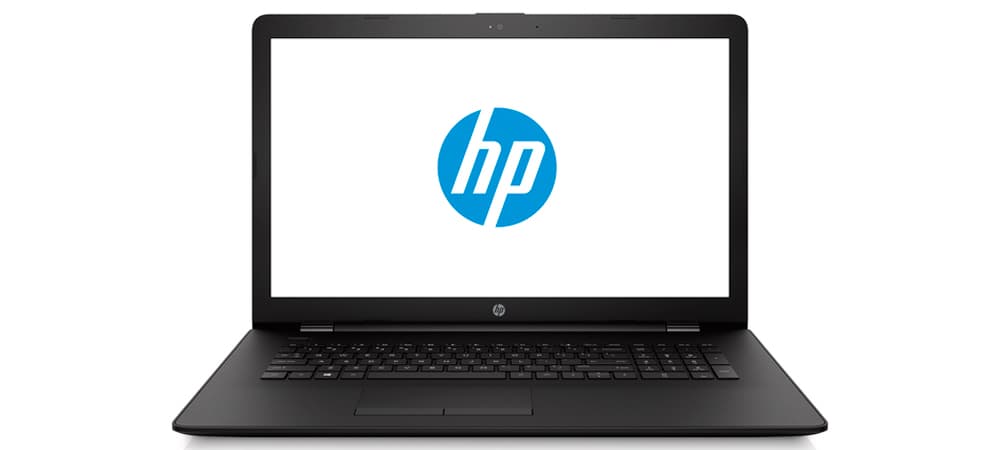 If you're looking for a competitive starting price and a bedrock of strong hardware features, the HP 17-inch notebook (17-by0040nr) is an affordable and popular choice. To keep you streaming or working in optimum comfort, it offers a 17.3-inch diagonal HD+ SVA BrightView screen with WLED-backlighting and a native resolution of 1600 x 900 pixels. While many larger laptops have started sacrificing peripherals, this HP notebook still features a secure DVD-writer for media enthusiasts.
The latest processing and great specs
At the heart of the HP notebook you'll find the latest quad-core 8th Generation Intel® Core™ i5 processor, plus integrated Intel UHD Graphics 620 and Turbo Boost technology. A processor with Turbo Boost can get the most performance out of your processor thanks to a more dynamic system design. It automatically monitors performance and finds opportunities to safely increase your processor frequency when an activity requires greater speed.
This laptop also features 8GB of RAM, a 1TB 5400 rpm SATA hard drive for storage, and 16GB of PCIe® NVMe™ Intel Optane™ memory for storage acceleration. Like Turbo Boost, Intel Optane memory is designed to help maximize performance by monitoring usage and improving efficiency. While this HP notebook is equipped with a SATA hard drive, Intel Optane memory basically helps you to experience similar efficiency to a solid-state drive (SSD).
Long battery life and portability
For many, the best 17-inch laptop also requires some portability in terms of battery life and carrying weight. With up to 9.5 hours of battery life and a weight just over 5 lbs, you won't have to sacrifice comfort when you're on-the-go. It also keeps up where conservation is concerned, with both ENERGY STAR® certification and an EPEAT® Silver rating.
2. HP PROBOOK 470 G5 NOTEBOOK PC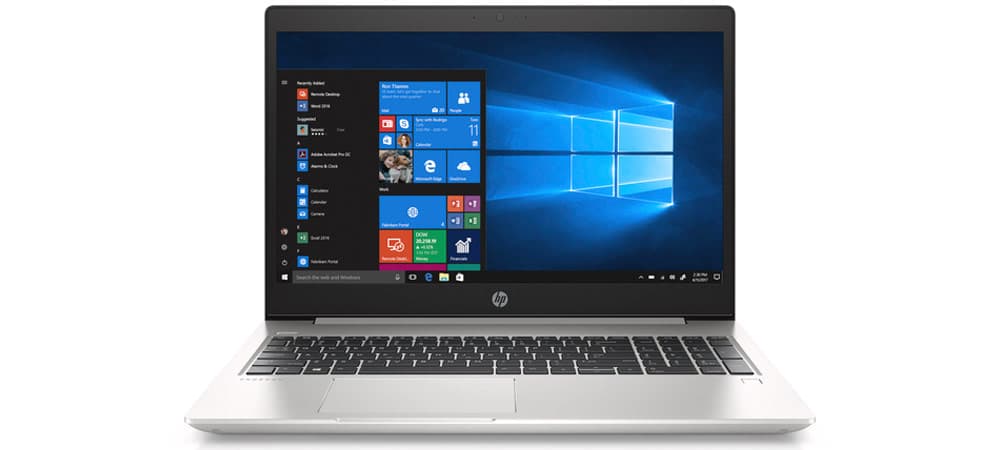 The customizable HP ProBook 470 G5 notebook PC comes at a marginally higher price point than our first entry, but it offers a lot in return. You'll choose between SVA Anti-Glare HD+ and UWVA Anti-Glare Full High Definition (FHD) for your display, with a maximum possible native resolution of 1920 x 1080 pixels with the latter. It's energy efficient, too, and boasts an ENERGY STAR-approved configuration.
Plus, it's still one of the most affordable models we'll cover, all without sacrificing any of the portability features you want. You'll find built-in extras like HP Audio Boost and HP Noise Cancellation, and you can add on a fingerprint reader for hardened security wherever life or work takes you.
In addition to great security, it provides robust battery life, great connectivity (including USB 3.1 Type-C™ Gen 1), and a keyboard made of premium stamped aluminum for comfort.
Boost your specs and add dedicated graphics
As a customizable configuration, this HP ProBook ups the ante with a range of 8th Generation Intel processor choices running right up to the quad-core i7. And if video games and complex graphics performance is a serious priority, you can add a discrete NVIDIA® GeForce® 930MX graphics card.
You can also up the rest of your game with a 1TB HDD or a 512GB SSD, and up to 32GB of RAM. Like the standard HP 17-inch notebook, it's also boosted by storage acceleration. In this case, Intel Optane 16GB PCIe NVMe 3D XPoint™ memory, a technology specifically associated with the most efficient SSD storage configurations.
3. HP ENVY 17-INCH LAPTOP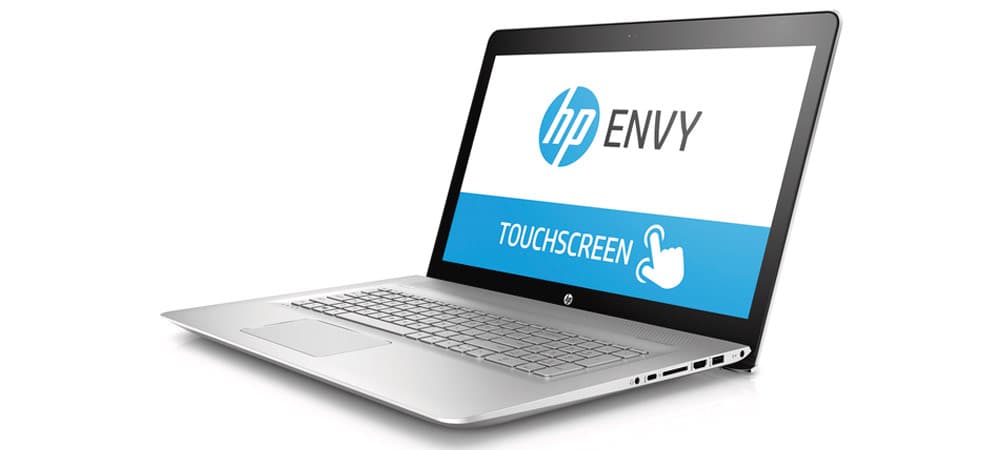 The devices in the HP ENVY 17-inch laptop series offer a range of price points with great display and spec options. These laptops combine or improve upon most of the perks from the first two entries, with a few useful new additions. These include the discrete micro-bezel display and the Bang & Olufsen speaker-tuning with HP Audio Boost.
As for the display, your options begin at FHD with a native aspect ratio of 1920 x 1080 pixels. If you want even more vibrant and detailed output, you can configure up to UHD 4K for 3840 x 2160 pixels. With support for up to two external 4K monitors on top of that, the HP ENVY 17-inch laptop is a great cornerstone for your work or creative space.
Durable touch screen functionality
While it's also available in standard configurations, one of the HP ENVY 17's strengths is its affordable access to a touch screen. Maybe your job is on the web and requires a device optimized for collaboration, or you may just prefer your own style of work or play. Whatever the case, a high-resolution display with touch screen functionality makes sure you're well prepared for creative or collaborative projects.
Premium specs
Each configuration features an 8th Generation Intel Core i7 processor with integrated NVIDIA GeForce MX150 graphics, and you'll have control over the rest of your specs. For storage, it starts with a 1TB SATA drive featuring 16GB of PCIe NVMe Intel Optane memory for responsiveness. And for not much extra, you can swap out the Intel Optane for a 256GB secondary SSD drive.
4. HP OMEN 17-INCH LAPTOP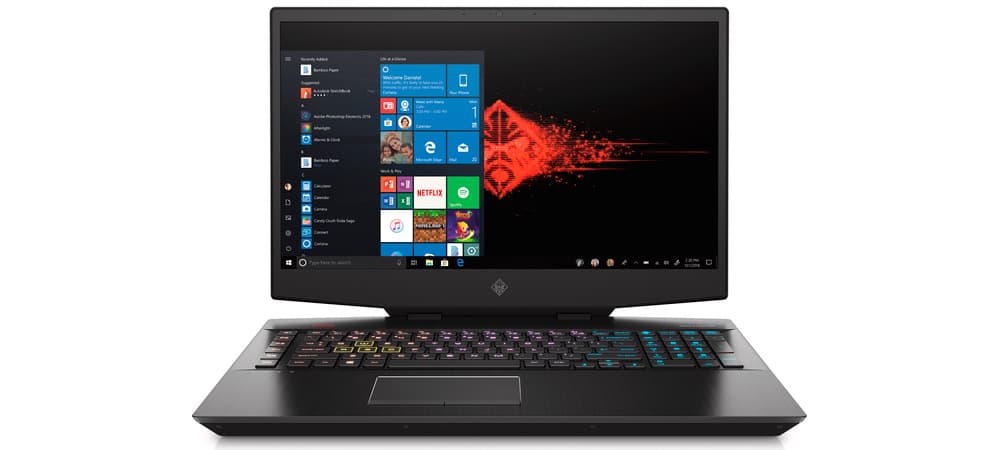 The HP OMEN 17-inch offers a stunning 4K IPS eDP anti-glare WLED-backlit display with a native resolution of 3840 x 2160 pixels. Newer games with bigger scope and immersion demand that level of clarity and with this 4K-equipped laptop, you'll never miss a single detail. You'll cut back on eye strain, too, thanks to the anti-glare technology.
Great specs and connectivity
Your experience is driven by the 8th Generation Intel Core i7 processor and NVIDIA GeForce GTX 1070 graphics card with 8GB of GDDR5 dedicated memory. Overall it boasts 32GB of RAM and a 2TB SATA drive, plus a 256GB PCIe NVMe M.2 SSD for greater efficiency. The processor also features Turbo Boost technology and there's built-in secondary SSD storage so you'll have a deep and responsive hub for larger game libraries.
If you're looking to manage a big suite of peripherals, it's also well equipped with legacy connections. They include three USB 3.1 ports and support for the latest USB Type-C™.
Benefits of a dedicated gaming rig
This HP OMEN provides secondary benefits tailored specifically to the needs of gamers, including HP's premium sound configuration with Bang & Olufsen tuning plus HP Audio Boost.
There are also some great signature series features that help increase the longevity of your laptop, such as advanced cooling and easier interior access for upgrades or maintenance. There are options to personalize your rig, too, including a keyboard that's optimized for gaming with highlighted WASD keys.
For the most active gamers, a dedicated 17-inch gaming laptop with robust hardware is a big advantage. And if you want to know more about this family of computers, check out the full HP OMEN Laptop line for more configurations, including touch-enabled models.
5. HP ZBOOK 17 MOBILE WORKSTATION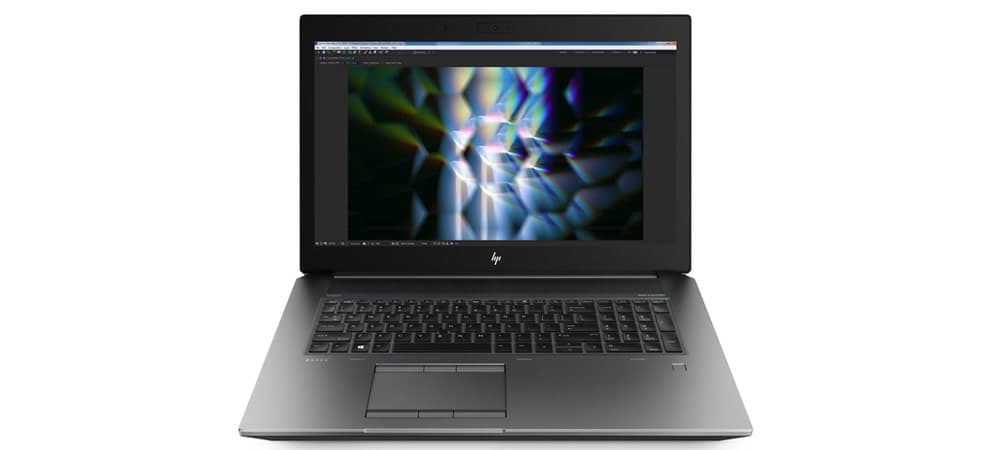 The HP ZBook 17 mobile workstation tops our list in terms of pure performance potential. Its specs start with your choice of the latest Intel Core i9 or Intel Xeon® processors, with top configurations boasting an NVIDIA Quadro P5200 graphics card. Taken from the HP Z series of PCs, it's designed from the ground up with designers and the most demanding professionals in mind.
To keep you moving at a good clip through any project, you can configure for as much as 128GB of RAM and up to 10TB of storage spread across five drives. You'll be well prepared for the most resource-heavy applications, including virtual reality systems, while built-in color calibration and customization gives you consistency and control.
Energy efficient options
When you work with a large amount of complex data in the most demanding software, you're bound to put a serious strain on your laptop's resources. But like the rest of the models we covered above, the HP Z series provides better than average energy conservation and thermal regulation across the board.
Even the super-powered HP ZBook 17 is available in configurations with ENERGY STAR certification. There's even one with a rare EPEAT® Gold rating, awarded for meeting a range of additional efficiency standards. With top energy marks and advanced cooling, you'll minimize your environmental impact while also saving your HP ZBook from overheating or generating tons of noise.
More options and prices
That's not all that HP Z has to offer in the 17-inch display range. If you want the same big screen but at a reduced price, you can opt for the customizable and still-impressive HP ZBook 17 G3 mobile workstation. You can also shop the full range of HP Z 17-inch mobile workstations for more options featuring different load outs and price points.
Finding the ideal 17-inch laptop for you
If you value your visual experience on a device you can also take on-the-go, then you certainly understand the value of 17-inch laptop computers. The same holds true for if you'd like to replace your existing computer with something that is powerful enough to stand up to its desktop counterparts, but is still portable enough to take on your commute.
A 17-inch laptop just hits that sweet spot in terms of size and value, and one of the five HP laptops covered here is sure to be your new favorite tech companion.