HP Chromebook Family
Whether you need a laptop for traveling or a durable student laptop, there is an HP Chromebook for your budget and performance needs. These brilliant notebooks perform well, with less bulky software, and are easy on the eyes and wallet.
If you're not sure which HP Chromebook is best for you, read on to know more and why you need one in your life.
What is a Chromebook?
First, there's the operating system; Google Chrome OS™. Simply log in to your Google account and instantly be connected to your YouTube, Google Docs, Gmail, Chrome browser, and Google search profiles.
You can choose to sync across devices to have access to your more important files and history via Google Drive. You'll be able to store and retrieve your data from the cloud at any time, from any device.
You'll also have access to thousands of Android™ apps in the marketplace, or you can download apps you already own.
Popular HP Chromebook models
1. HP Chromebook 11-inch Laptop
The HP Chromebook 11 offers a super-slim design so you can pop it into a backpack for school or tote for work. With a long battery life, you can surf, read, chat, or stream for most of the day between charges. It also boasts an 11.6-inch display that's perfect for watching movies - even on a cramped airplane.
This notebook features an Intel® Celeron® N3060 processor equipped with Intel Turbo Boost Technology and Intel HD Graphics 400. The included 4GB of memory is more than enough to do everyday tasks, and the 16GB of storage is easy to supplement with included Google Drive access.
Want all of this with a touch screen and convertible design? Get the HP Chromebook x360 11-inch laptop, which has the same computing power with intuitive touch capability and four modes including tablet. These entry-level laptops are some of the most affordable notebooks on the market.
2. HP Chromebook 14-inch Laptop
The HP Chromebook 14 offers universal USB-C™ compatibility so that it can keep up with tech changes as they happen. Pick your processor, memory, graphics, and more. Options go up to Intel Celeron® N3450 Processor with Intel HD Graphics 500 in addition to 8GB of RAM and 64GB of storage.
Because it's popular for schools, it's built to last. The minor-spill-resistant keyboard is also protected against the shock of drops and bumps, and the entire laptop passes strict MIL-STD 810G testing for durability.
Light, quiet, and offering amazing battery life, this HP Chromebook is also less than 19 mm thin and ready to tackle projects all day. In addition, the lovely 14-inch display comes in regular or touch screen options.
Who should use it?
1. Students
The HP Chromebook laptop is designed for anyone who wants a fuss-free way to surf, stream, research, write, explore, and play. It's ideal for students and is a popular choice for classroom programs due to its versatility, durability, and affordability.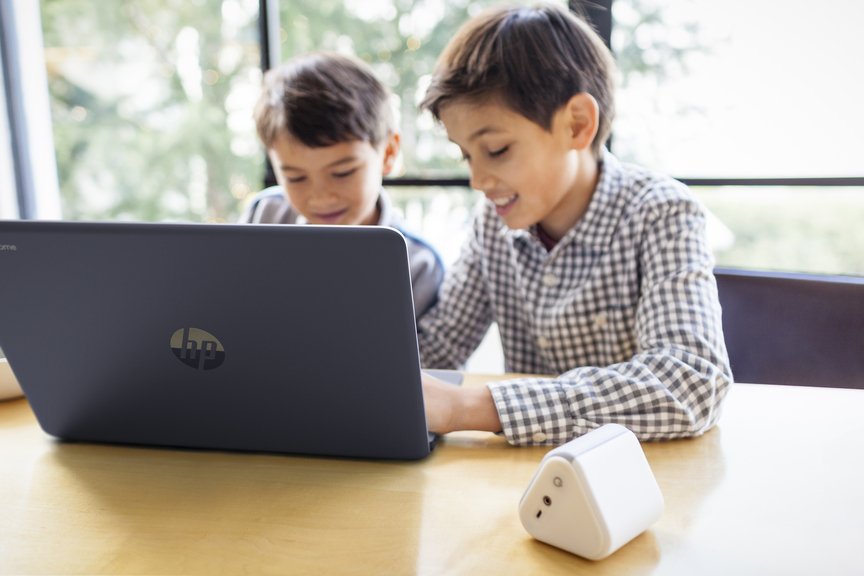 2. First user
First-time computer users will get up to speed in minutes. That's why it's increasingly the ideal choice for a "first" computer to encourage interactive learning for children and is a welcome addition for senior adults who are getting the hang of computing later in life.
3. Travelers
Road warriors and those who work away from home adore its seamless integration into their "go anywhere" lifestyle. It's interwoven into the Google-based apps many people already use on their phones, so switching from mobile productivity to laptop is seamless.
Summary
The HP Chromebook has evolved significantly over the past few years.
Once a budget option for those with minimum computing needs, it's now possible to explore, create, and communicate with a versatile notebook that runs solely on the Google Chrome OS.
As Google expands its offerings, the HP Chromebook will get you to the next level without having to invest in extra software or laptop upgrades down the road.
Add
Product

No product added to compare list