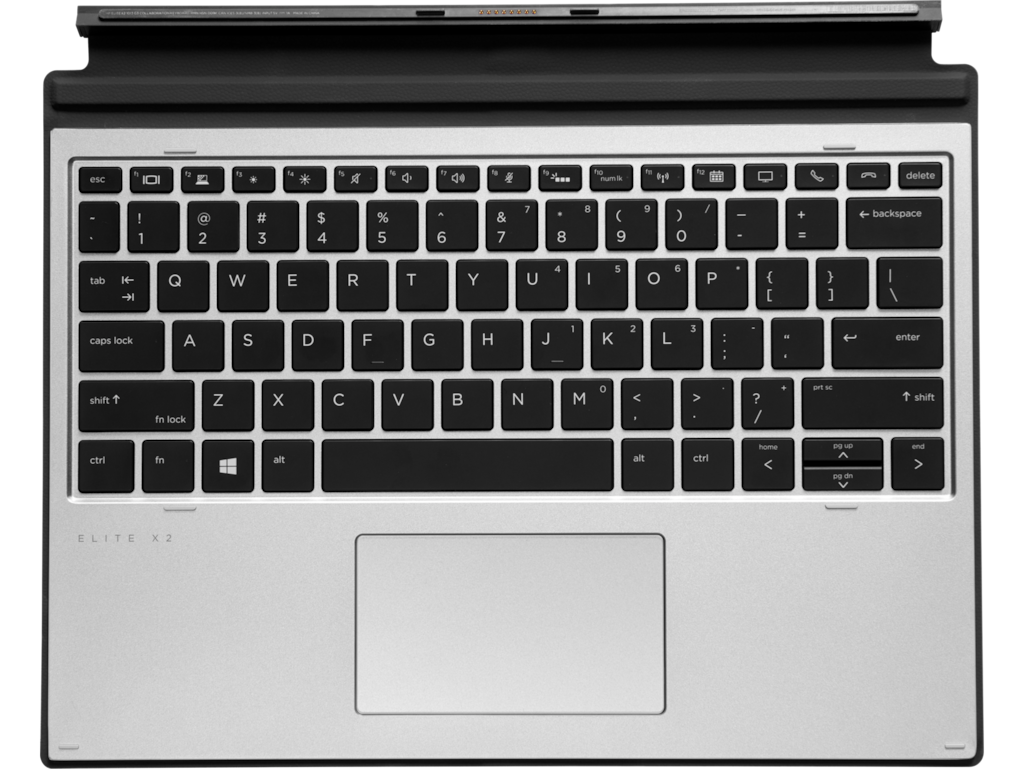 Save 5% on Phillips Hue when purchasing $50 of HP Monitors or Accessories AND 1 MORE PROMOTION
Learn more
7CS01AA#ABA
HP Elite x2 G4 Collaboration Keyboard
specifications
A collaboration launch pad
Detachable keyboard, built to protect
Designed for flexibility and comfort
Keep visual hackers in the dark
Pair your HP Elite x2 G4 with the sleek, sophisticated, detachable HP Elite x2 G4 Collaboration Keyboard for complete content creation and one-touch collaboration features in a full-size keyboard that matches the modern lines of your device.
A collaboration launch pad
Connect to your calls and web conferences in moments with dedicated collaboration keys that control common video and call functions such as answer, hang up, volume, mute, and screen sharing.[1]
Detachable keyboard, built to protect
Help shield your HP Elite x2 G4's screen and cue sleep mode to conserve battery life by folding in the DuraKeys-coated keyboard. The key coating and a sturdy, yet lightweight, aluminum deck also resist everyday wear and tear.
Designed for flexibility and comfort
Choose your mode—tablet, inking or laptop—without detaching the keyboard—with adjustable angles up to 165°. The full-size, backlit keyboard provides balanced weight for productive content creation and collaboration, even in low light.