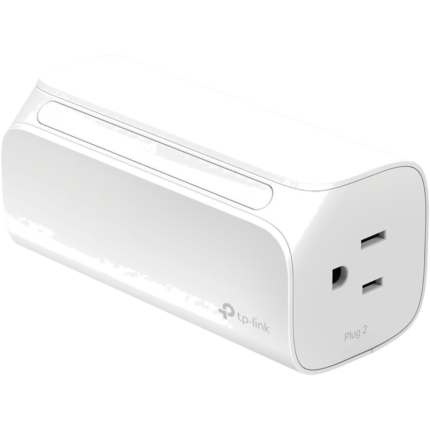 Save 5% on Phillips Hue when purchasing $50 of HP Monitors or Accessories
Learn more
5GC604
Kasa Smart HS107 Smart Plug
specifications
Kasa Smart HS107 Smart Plug - 120 V / 15 A, 230 V - Alexa, Google Assistant Supported
120 V / 15 A, 230 V - Alexa, Google Assistant Supported
Double the Outlets
Control 2 devices from anywhere at the same time or individually with one smart plug. Ideal for controlling electronics in your bedroom, kitchen appliances, or even an iron in a laundry room.
Control from Anywhere
Power your dual outlet smart plug on or off, set schedules or scenes from anywhere with your smartphone using the Kasa Smart app.
Your Voice Has Power
Use simple voice commands to control all of your Kasa Smart devices with any Alexa or Google Assistant. Tell your voice assistant to turn on your living room lamp, have it schedule the coffee maker for the morning, even turn on your office fan when it gets too hot.
A Single Tap Is All It Takes
Use the Grouping feature on the Kasa Smart app to combine your devices together for unified control with one single tap on your smartphone. Combine your living room bulbs, plugs and light switches together for an easier way to turn them on when you get home.