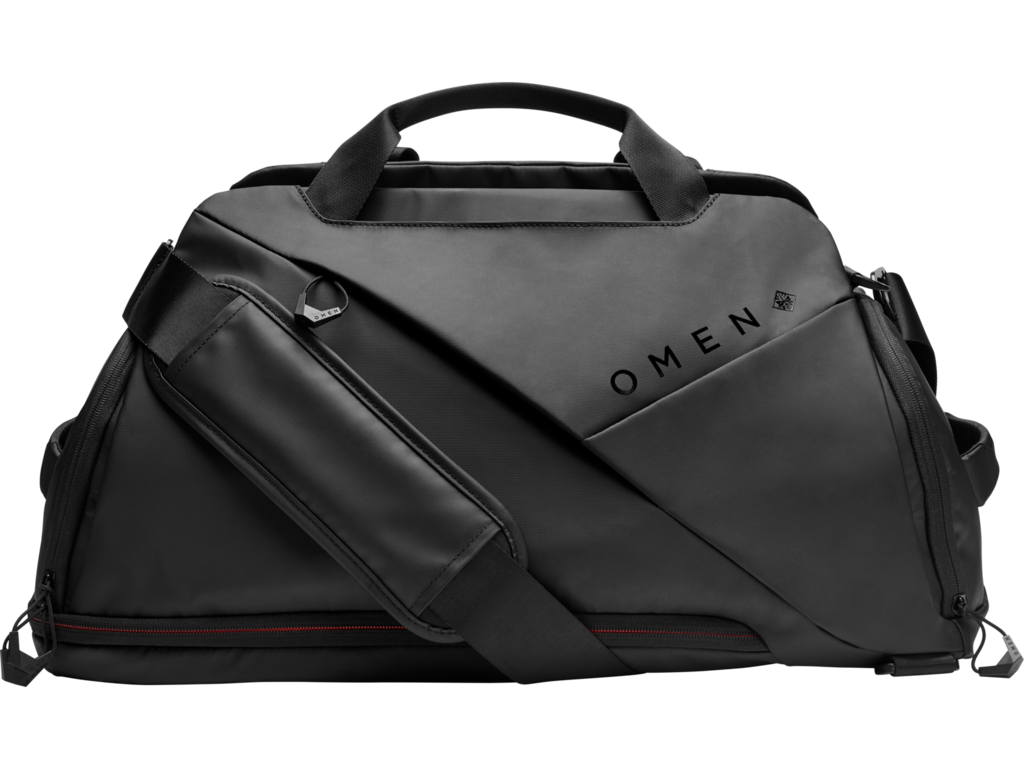 Save 5% on Phillips Hue when purchasing $50 of HP Monitors or Accessories
Learn more
7MT82AA#ABL
OMEN Transceptor 17 Duffel Bag
specifications
Protect what's important
Stay organized
Look good on-the-go
Keep your essentials safe
Enjoy the cross between premium style and function. Built for gamers on-the-go, this duffel bag has a padded laptop pocket, designated peripheral compartments, and a separate space for shoes. An RFID pocket for your personal items and water-resistant fabric make sure you are protected even when traveling.
Protect what's important
A padded compartment with a velcro strap keeps your laptop safe and secure.
Stay organized
Utilize your space efficiently with designated pockets for your gaming peripherals.
Look good on-the-go
With a premium minimalist style and far from minimalist functionality, this duffel gives you what you need to look good on the move.