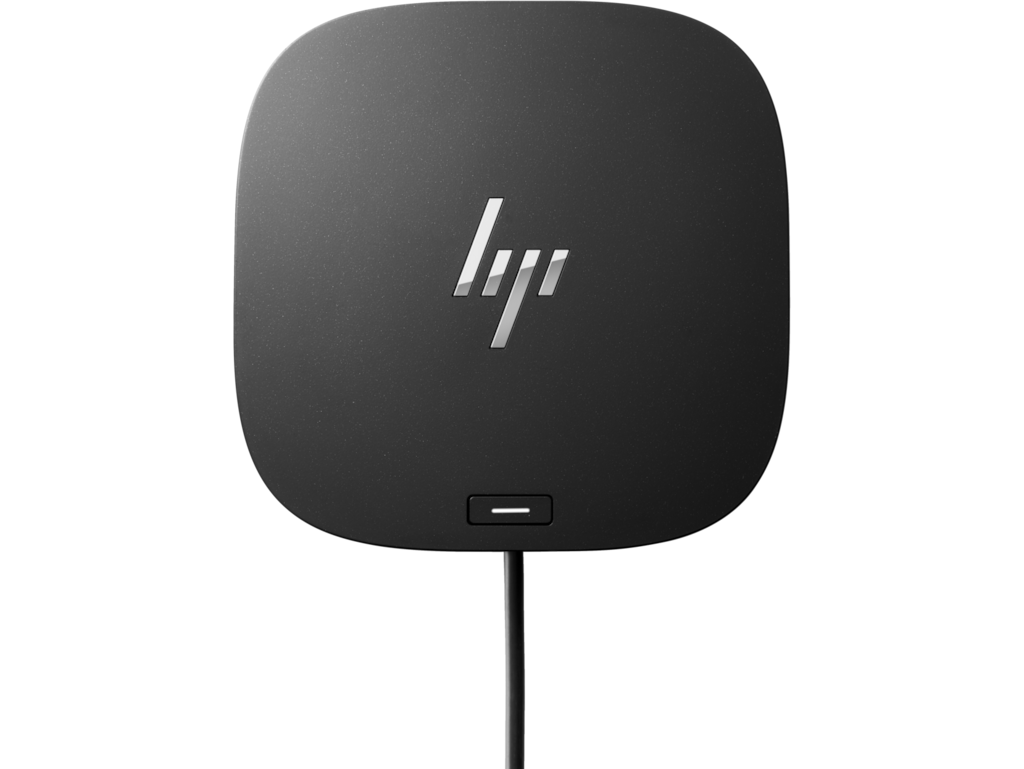 HP USB-C Dock G5
Compatibility without constraints
Clear the clutter
Easily manage your commercial HP fleet
Small footprint
Connect your USB-C®-enabled laptop to your displays, accessories, and wired network with the versatile, elegant, and space-saving HP USB-C® Dock G5.
Compatibility without constraints
Designed with universal compatibility in mind, this dock works with both HP and non-HP USB-C®- and Thunderbolt™-enabled laptops.[1]
Clear the clutter
Avoid a messy desk by using a simple one-cord setup that plugs in multiple devices.
Easily manage your commercial HP fleet
Help IT secure and remotely manage your deployed commercial HP notebooks[1] and the dock with advanced network manageability features that include PXE Boot, LAN/WLAN switching, and WoL and MAC Address Pass-Through in all power states.