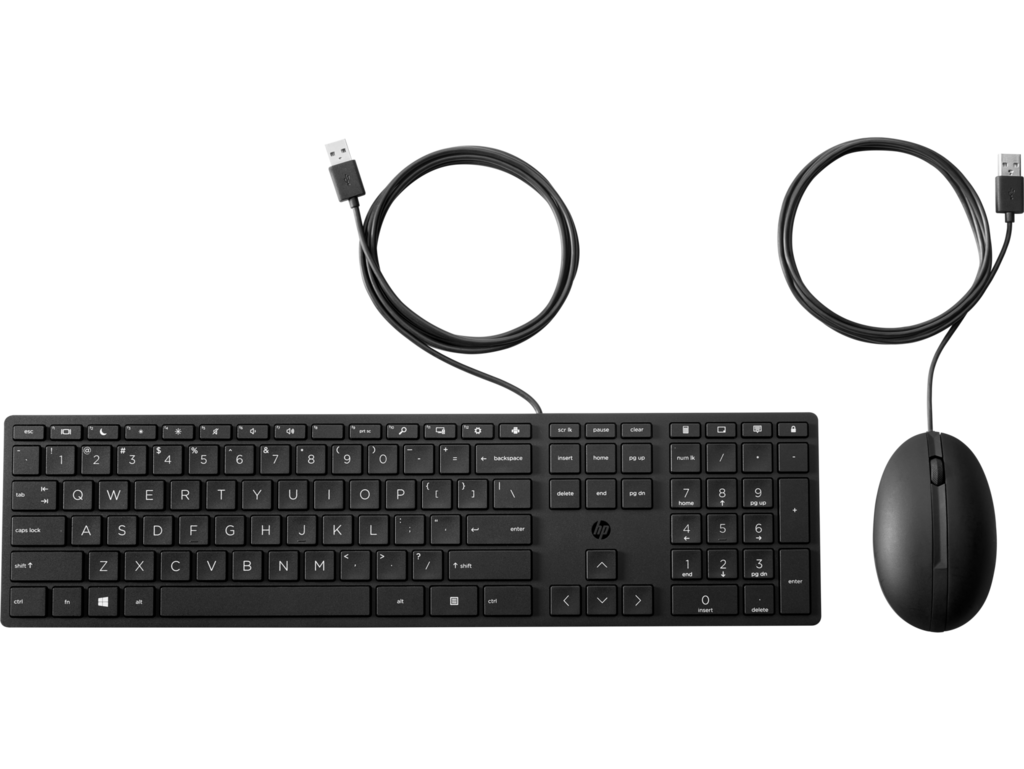 Save 5% on Phillips Hue when purchasing $50 of HP Monitors or Accessories
Learn more
9SR36UT#ABA
HP Wired Desktop 320MK Mouse and Keyboard
specifications
Designed for your comfort
Easy to connect and use
Safe to use
Designed with the environment in mind
Maintain high performance
Extend your input capabilities with keyboards and mice from HP.
Easy to connect and use
Get plug and play simplicity and essential design features. Connect the keyboard and mouse to any available USB ports on your laptop. The keyboard's LED indicator alerts you to locked keys and the mouse wheel doubles as a third function button.
Safe to use
Feel good knowing you can safely clean your keyboard and mouse with everyday disinfecting wipes as HP keyboards and mice have been tested up to 1,000 wipes.[2]
Designed with the environment in mind
Make a purchase you can feel good about. The keyboard has more than 50% post-consumer recycled plastic content, and the printed circuit boards on the keyboard and mouse are low halogen.[1]