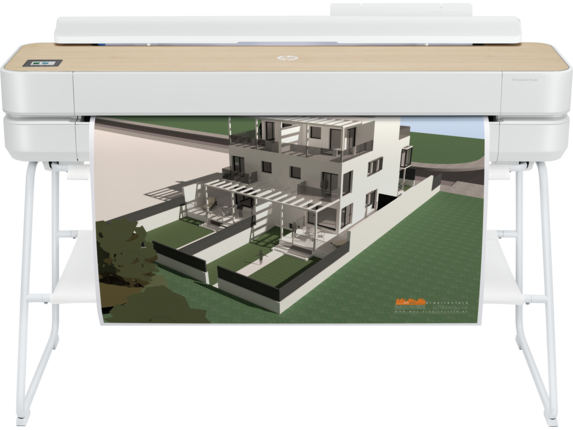 Special Offers
FREE Storewide Shipping | Weekly Deals | Save $400 instantly
Learn more
ENERGY STAR | Business
HP DesignJet Studio Wood Large Format Wireless Plotter Printer - 36", with High-Tech Wood Design (5HB14A)
25 sec/page on D, 82 D prints per hour
Dye-based (C, M, Y); pigment-based (K)
Sheet feed, roll feed, automatic sheet feeder, media bin, automatic horizontal cutter
Compliant with Class B requirements, including: USA (FCC rules)
Can't find what you are looking for?
Protect your Device with an HP Care Pack
HP DesignJet Studio Wood Large Format Wireless Plotter Printer - 36", with High-Tech Wood Design (5HB14A)
Special offers
FREE Storewide Shipping
This product can only be shipped via FedEx Freight Economy. Please expect a 3-6 day delivery schedule (could be longer for AK/HI). Due to the size of the product, it cannot be returned.
Weekly Deals
Hurry, these deals end soon. Free shipping and easy returns.