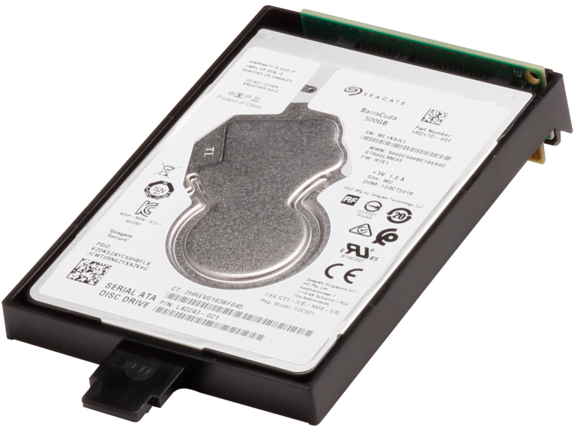 HP High-Performance Secure Hard Disk
HP High-Performance Secure Hard Disks are easy to install, manage, and maintain. A straightforward design, automatic key provisioning, and other management tools help you secure your printing network at the device.
Help protect data at rest on your internal HP hard disk with an internal or EIO cryptographic solution validated to the FIPS 140-2 standard.[1] Hardware-based AES encryption provides added protection and assurance that information is safe.
Make sure your investment is protected. The HP High-Performance Secure EIO Hard Disk includes an adapter for a physical security mechanism to further prevent theft of your hard disk and attempted access to your information assets.
HP High-Performance Secure Hard Disk