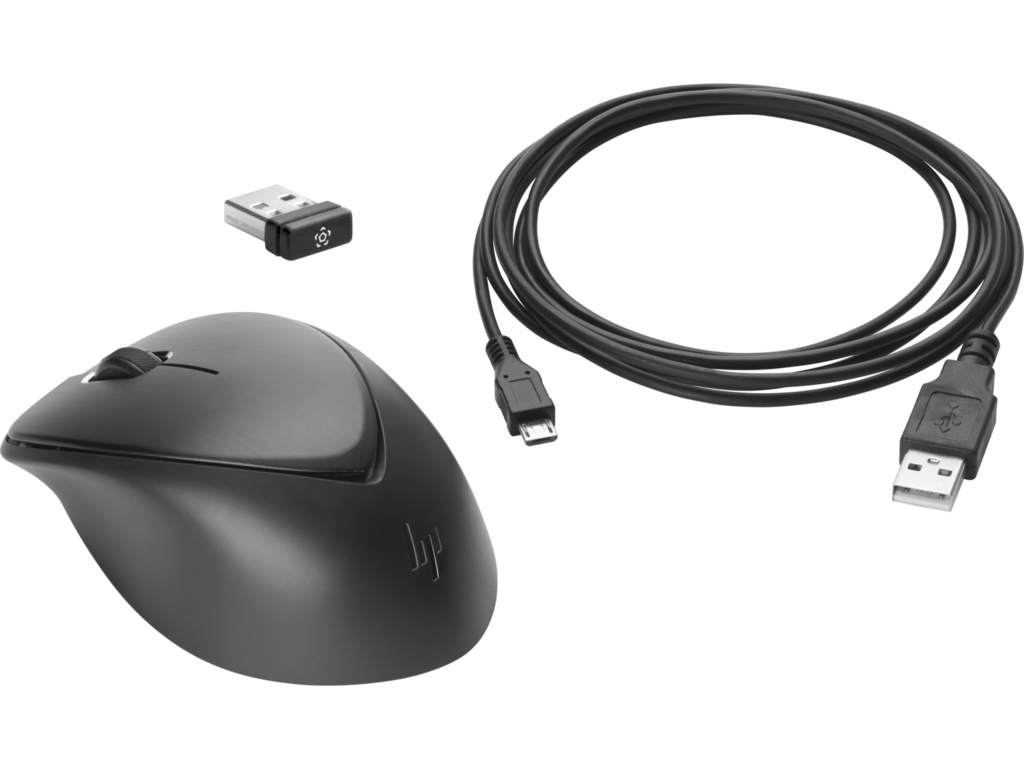 Save 5% on Phillips Hue when purchasing $50 of HP Monitors or Accessories
Learn more
1JR31UT#ABA
HP Wireless Premium Mouse
specifications
Enhance your productivity
Built-in comfort
Smart, efficient battery.
Wireless connectivity
Rest easy
Create a sleek, professional, clutter-free workspace and give yourself room to move around with the HP Wireless Premium Mouse, which integrates seamlessly with your HP notebook.
Enhance your productivity
Easily navigate documents and web pages with the accurate, high-performance laser and hyper-fast scrolling.
Built-in comfort
Be comfortable with a soft-touch mouse that naturally fits your left or right hand and resists fingerprints.
Smart, efficient battery.
Work without worry with a fast-charging battery that can be conveniently recharged with the included USB cable while you use the mouse. Intelligent standby mode saves battery life and a handy LED indicator alerts you when the battery is low.