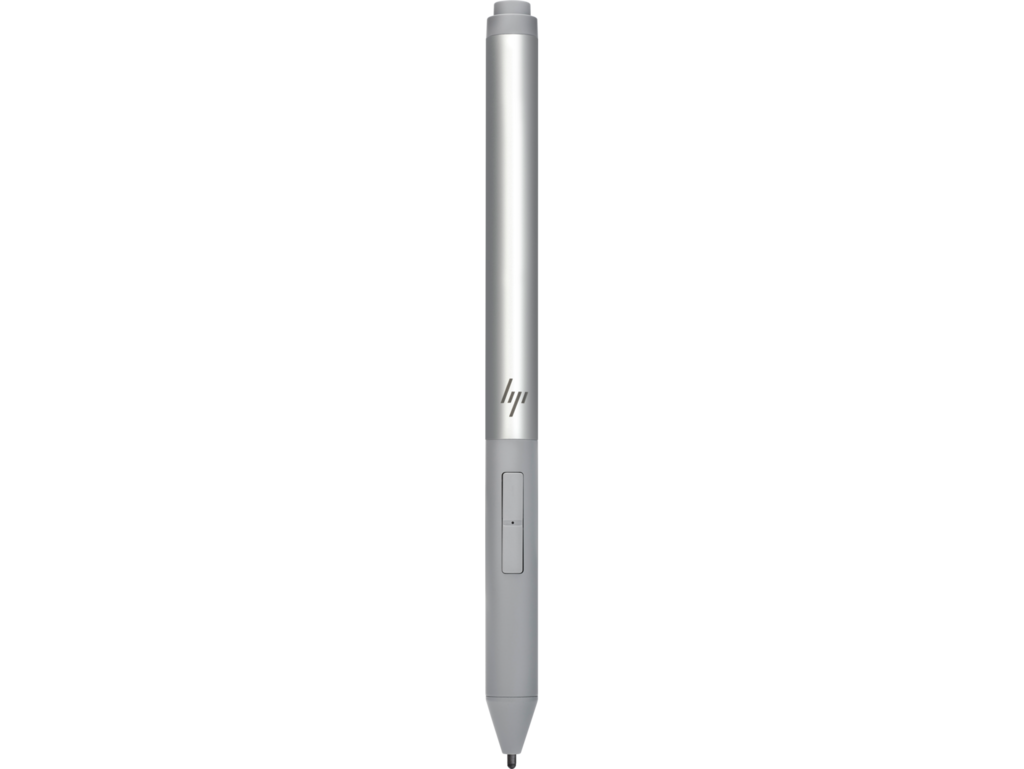 Save 5% on Phillips Hue when purchasing $50 of HP Monitors or Accessories
Learn more
6SG43UT
HP Rechargeable Active Pen G3
specifications
Take the pressure off digital inking
Never miss a note with a rechargeable battery
Quickly launch apps and shortcuts
Easy to use
World-class support
Take your inspiration straight to your screen with the HP Rechargeable Active Pen G3[1], the digital pen designed for natural onscreen note-taking, drawing, and app navigation. And it's easier than ever to keep track of, with a built-in magnetic attach capability.[2]
Take the pressure off digital inking
Reduce the force required to use your pen when writing, drawing onscreen or working with your touch applications with improved starting and inking pressure vs. the previous generation.
Never miss a note with a rechargeable battery
Keep working and creating with a pen that's rechargeable through your device's[1] USB-C™ adapter or the included USB-C™ to USB-A cable. LEDs cue you on charging status.
Quickly launch apps and shortcuts
Customize button functions and shortcuts with the included software.[3] Launch an app with a programmable Bluetooth® feature[4] that pairs with frequently-used productivity apps. A digital proximity alert notifies you if you leave your pen behind.