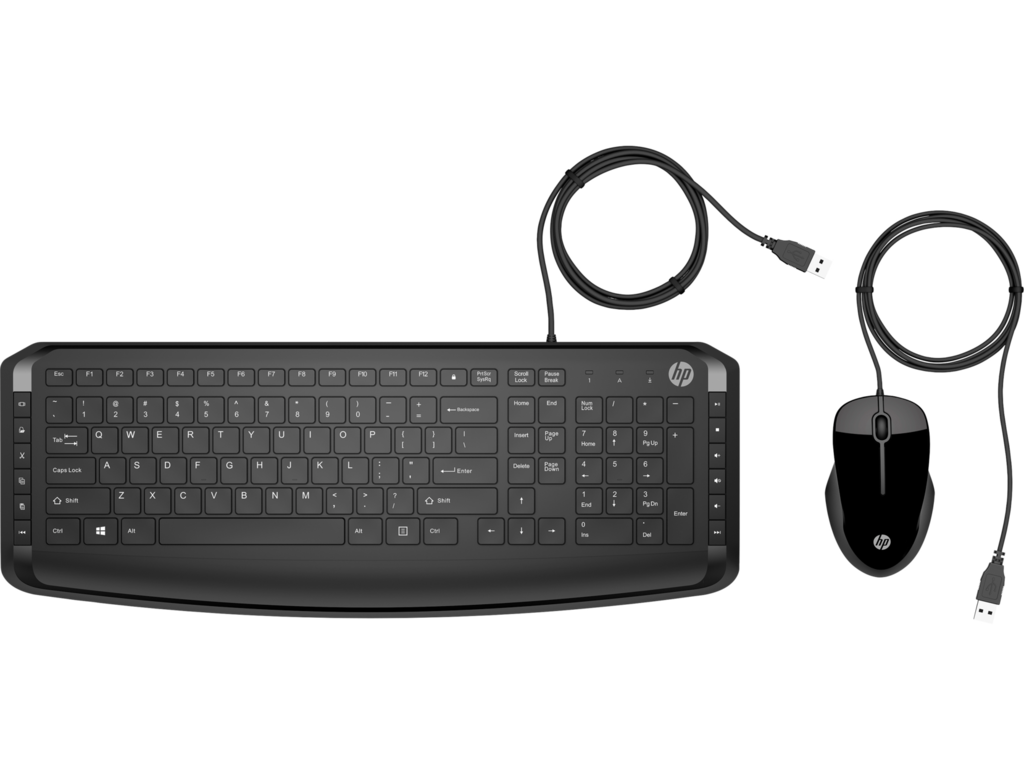 Save 5% on Phillips Hue when purchasing $50 of HP Monitors or Accessories AND 2 MORE PROMOTIONS
Learn more
9DF28AA#ABL
HP Pavilion Keyboard and Mouse 200
specifications
Simple shortcuts for better work
Type in total comfort
Compact, clean design
Extend your input capabilities with keyboards and mice from HP.
Type in total comfort
Experience the chiclet keyboard designed for fast, comfortable, and accurate typing and the built-in palm rest for added comfort.
Compact, clean design
Simple is beautiful; enjoy using a clean, compact keyboard paired with an elegant, glossy mouse.