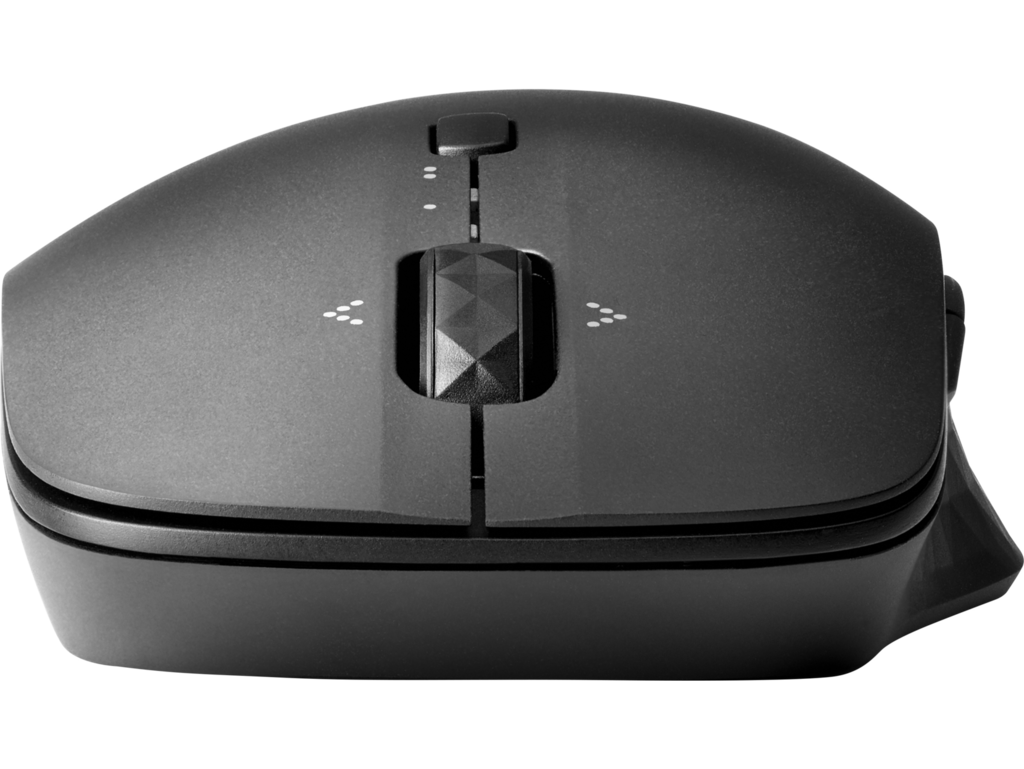 Save 5% on Phillips Hue when purchasing $50 of HP Monitors or Accessories
Learn more
6SP30UT#ABA
HP Bluetooth Travel Mouse
specifications
Slide across practically any surface
Switch devices, not your mouse
Customize your experience
Long battery life
Pack light
Scroll through your documents, spreadsheets, websites, and more, wherever life takes you, with the compact, 5-button, wireless HP Bluetooth Travel Mouse that works on virtually any surface, including glass, and can even drive two PCs in tandem.
Slide across practically any surface
Mouse in places unimaginable with the track-on-glass sensor that enables navigation on almost any flat surface, even glass.
Switch devices, not your mouse
Seamlessly control two PCs from one mouse with dual Bluetooth® pairing. Then simply toggle between them at the push of a single button.
Customize your experience
Use the HP Accessory Center[1] software to customize the four programmable buttons[2] with your preferences and daily task shortcuts, adjust cursor speed, verify pairing, and check battery status. Work in peace with quiet-click buttons.