Not all printers can provide all the functions you may want depending on your expectations, which is why it's important to weigh the pros and cons of each before you decide.
With so many options available, you'll want to make sure you're choosing the right type and model while paying the right price. Read this article to help you decide on which printer to purchase for your home or business.
Types of Inkjet Printers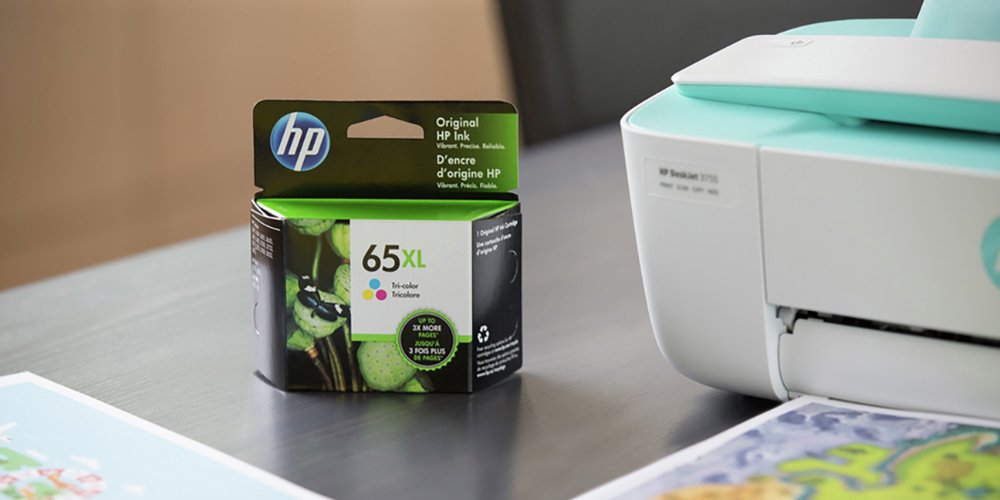 In most homes, you're likely to see inkjet printers. These printer types have been a staple for many years, and they usually come in a few varieties depending on your needs.
Most are inexpensive, although constantly replacing ink cartridges can end up costing more if your printer is not well-designed. There are a few types of inkjets that are commonly purchased as home printers but also for small business use.
1. All-in-one or multifunction printers
The most popular printer for home use tends to be the "all-in-one" or multifunction inkjet printer. How much they cost, which actions they perform, and their sizes all vary, which provides you with many choices.
Features:
Printing, scanning, and copying capabilities
Requires ink cartridge replacements
Can print in black and white or in color
Recommended option:
The HP OfficeJet Pro 8710 all-in-one printer offers all the basics you need for your home office while saving you on the cost of ink.
If you need quality color, the HP OfficeJet Pro is a nice alternative to a laser option and delivers a nice print job without costing as much. It also includes the option to fax and offers a security feature for a protected connection with your local WiFi network.
2. Photo inkjet printers
Photo inkjet printers are designed to make pictures stand out while offering the opportunity to work with different print sizes. These printers are usually a bit more expensive than your typical inkjet option because of the type of ink they use and the fact that they're usually both dye and pigment based.
Features:
Used by photographers
Printing, scanning, and copying
Uses 6 to 12 ink cartridges
Recommended option:
For all the features of a multifunction printer with added photo printing capabilities, the HP DeskJet Ink Advantage 5275 All-in-One Printe provides an easy-to-use interface with professional-style pictures.
Mobile printing is also an option, making it easy for both home users and business owners to get the most out of their pictures from any location.
3. Single-function inkjet printers
For your most basic printing functions, a single-function printer can do the job. They're simple to operate and can be a good addition to a home or small office where large documents need to be printed efficiently.
They're usually quite affordable, too, but they can use up a lot of ink depending on what you're printing on a regular basis.
Features:
Black-and-white and color printing
Easy to use
Can print pictures depending on the model
Recommended option:
The HP OfficeJet Pro 8210 printer provides simplicity and enough power for five users. For all your basic printing needs, this works for homes and mobile printing while on your WiFi connection.
It also has ink-saving technology that can help you to save money because it uses 50% less ink than some other printers on the market.
Types of Laser Printers
Laser printers are typically reserved for office settings and similar environments that depend on printing many text documents.
You can find larger and smaller options depending on the types of print jobs necessary. They cost more than an inkjet printer, but they're optimized to print high volume of paper, so the toner prices are usually affordable.
1. Color laser printers
For those who want to make their presentations stand out with great color, a laser printer is a good option. It can be especially useful if you have graphics or illustrations on your documents and you want them to look their best.
Using a color laser printer can also end up saving you money because you will only need to replace four cartridges.
Features:
Only four cartridges to replace
Great for small businesses
Thousands of prints without toner replacement
Recommended option:
The HP LaserJet Pro MFP M128fw printer works hard to help offices save on toner with its eco-friendly optimization.
It also includes another level of security so only those who need it can have access to the documents in the printing queue. It has several formatting options for reports and presentations, too.
2. Monochrome laser printers
Monochrome laser printers have become less common as color devices grow more affordable and capable of printing at faster speeds.
These printers only print in black and white, so you only have one cartridge to replace. That factor makes it a solid option if you're looking to reduce your printing costs.
Features:
One toner cartridge
LD-compatible cartridges can cut down costs
Good for businesses
Recommended option:
The Samsung Xpress SL-M2071 Laser Multifunction Printer is a monochrome printer which combines efficiency and produces high-quality printing if you plan to print large or numerous files and you need them quickly.
Other Types of Printers
1. Portable photo printer
It's so much easier to be spontaneous with your tech thanks to stable and compact options you can easily just grab and take with you wherever you go.
The HP Sprocket line is a surprisingly small and increasingly popular option for speedy, high-quality borderless photo prints.
Designed to produce compact photos directly from a smartphone or tablet, the HP Sprocket is Bluetooth-enabled so that it's easy for anyone to use.
2. A3 paper printer
As a business, you may need to have printing options available outside the standard options.
Most enterprise standard printers offer A3 printing or wide format option aside from A4 size, so you can print oversized documents and presentations without needing to buy another printer. It may cost more but it's versatile and will help you save cost in the long term.
3. Large format printer
Large format printer is useful if you are planning on creating large-scale projects or photography and would like to do it without going to a specialized shop.
Due to the size and functionality, they are quite expensive, and you will need to make sure that you have the room needed to house this large machine.