Black

Laser

Cartridges

1200
HP 126A LaserJet Toner Cartridge, black. Average cartridge yields 1200 standard pages.[3]
HP 126A Black Original LaserJet Toner Cartridge
정품 HP 토너 카트리지
매우 저렴한 비용으로 대량의
전문 인쇄가 가능합니다.
전문적 인쇄 품질
탁월한 비즈니스 문서와 마케팅 자료를 인쇄하세요.
신뢰할 수 있는 일관된 결과
선명한 흑백 텍스트와 생동감 있는 컬러 그래픽으로 눈이 즐거워집니다.
실내 공기질
HP 프린팅 시스템은 환경 마크 기준과 권장안을 초과 달성하도록 배출 수준을 낮춥니다.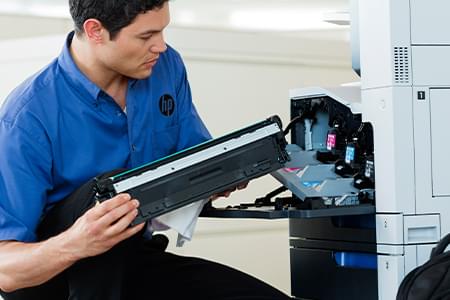 신뢰성
HP 정품이 아닌 토너 카트리지를 사용했을 때 기술자에게 프린터 수리를 맡겨야 할 가능성이 3배 더 높습니다.1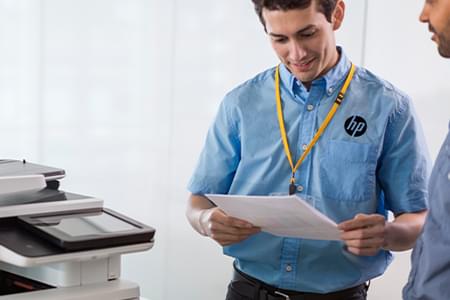 품질
HP 정품이 아닌 카트리지로 인한 문제의 거의 50%는 열악한 인쇄 품질이었습니다.2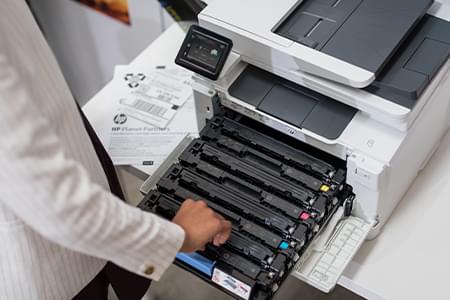 고속 인쇄
낮은 에너지 소비로 약 21%의 에너지를 절약하고3 탄소 배출량을 줄입니다.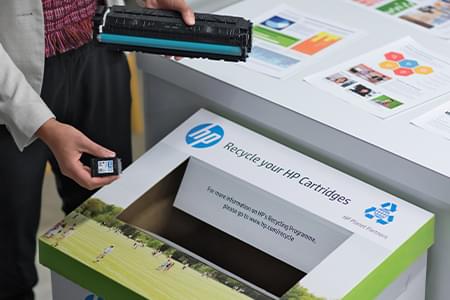 환경 친화적
97%의 비정품 카트리지는 결국 도시 폐기물이 됩니다. HP는 항상 빈 정품 토너 카트리지를 재활용합니다.4
Make a professional impact by printing rich text documents and marketing materials. This toner's gloss delivers photo-quality graphics and images. Get business-quality results on a wide range of laser papers.
Print with rich black text for noticeable business documents.
Print photo-quality graphics and images, using toner that delivers a glossy, luminous look.
Count on consistent, professional results on a wide range of laser papers designed for the office.
Keep printing costs low while maintaining productivity. HP toner cartridges deliver consistent, uninterrupted printing. Because cartridges are designed for exceptional reliability, you avoid wasted supplies and expensive delays.
Count on reliable printing and high-quality results for your professional documents.
Choose HP reliable cartridges and avoid frustrating reprints, wasted supplies and costly delays.
Choose cartridges specially designed to work with your printer.
Count on consistent results—from page to page and cartridge to cartridge.
When it's time to install a new cartridge, you can trust that HP's cartridge design makes replacement quick and easy. Recycle your old print cartridges through HP Planet Partners.[2]
Receive an alert when toner is low, and easily shop for replacement cartridges, and quickly install.
Color(s) of printing supplies : Black
Print technology : Laser
Page yield (black and white) : 1,200 pages
Product subgroup : Standard Capacity Toner Cartridges
What's in the box
Toner cartridge
Recycling guide
Hardware compatibility
HP LaserJet Pro CP1020 Color Printer series
More Information
Sku
Sku
CE310A
Weights
Weight
~0.30 kg
Package weight
~0.50 kg
Printer Specifications
Print technology
Laser
Warranty
Warranty
2 years warranty from date of purchase (proof of purchase)
Warranty
This HP product is warranted to be free from defects in materials and workmanship. This warranty does not apply to products that (a) have been refilled, refurbished, remanufactured or tampered with in any way, (b) experience problems resulting from misuse, improper storage, or operation outside of the published environmental specifications for the printer product or (c) exhibit wear from ordinary use. To obtain warranty service, please return the product to place of purchase (with a written description of the problem and print samples) or contact HP customer support. At HP's option, HP will either replace products that prove to be defective or refund your purchase price. TO THE EXTENT ALLOWED BY LOCAL LAW, THE ABOVE WARRANT Y IS EXCLUSIVE AND NO OTHER WARRANTY OR CONDITION, WHETHER WRITTEN OR ORAL, IS EXPRESSED OR IMPLIED AND HP SPECIFICALLY DISCLAIMS ANY IMPLIED WARRANTIES OR CONDITIONS OF MERCHANTABILITY, SATISFACTORY QUALITY, AND FITNESS FOR A PARTICULAR PURPOSE. TO THE EXTENT ALLOWED BY LOCAL LAW, IN NO EVENT WILL HP OR ITS SUPPLIERS BE LIABLE FOR DIRECT, SPECIAL, INCIDENTAL, CONSEQUENTIAL (INCLUDING LOST PROFIT OR DATA), OR OTHER DAMAGE, WHETHER BASED IN CONTRACT, TORT, OR OTHERWISE. THE WARRANTY TERMS CONTAINED IN THIS STATEMENT, EXCEPT TO THE EXTENT LAWFULLY PERMITTED, DO NOT EXCLUDE, RESTRICT OR MODIFY AND ARE IN ADDITION TO THE MANDATORY STATUTORY RIGHTS APPLICABLE TO THE SALE OF THIS PRODUCT TO YOU.
Environmental
Operating temperature range
10 to 32.5ºC
Recycled material content
14%
Storage temperature range
0 to 35ºC
Operating humidity range
10 to 80% RH
Non-Operating Humidity Range
35 to 85% RH
Cartridges and Printheads
Supply type
Cartridges
Color(s) of printing supplies
Black
Cartridge color
Black
Yield
1200
Cartridges Capacity
Standard Capacity Cartridges
Page yield (black and white)
1,200 pages
Technology
Laser
Printing Media
Shelf life
Not applicable
Packaging
Stacking number for carton
52
Dimensions
Package dimensions (W x D x H)
363 x 83 x 86 mm
Dimensions without stand (W x D x H)
363 x 83 x 86 mm
Compatibility
Hardware compatibility
HP LaserJet Pro CP1020 Color Printer series
Product Names
Product sub type
Standard Capacity Toner Cartridges
Sub-brand name
LaserJet
Appearance
Color
Black
Geographic
Country of origin
Made in Japan
* 오후 2시 이전에 주문이 확인된 건에 한하며, 무통장 입금 시 배송이 지연될 수 있습니다.
* 천재지변(폭우, 폭설 등 기타 자연재해 등)으로 인한 경우 택배로 진행될 수 있습니다.
* 일부 잉크/토너 제품이나, 제품 다량 구매 시 택배로만 배송될 수 있습니다.
* 당일 퀵 배송 서비스란 서울 지역에 한해 조건 충족 시 구매 당일 소모품을 받아볼 수 있는 서비스입니다.
1~2시간 이내로 퀵 기사님을 통해 배송이 완료되는 일반적인 퀵서비스(오토바이 퀵)와는 달리 배송 소요 시간의 차이가 있으니 착오 없으시길 바랍니다.
[2] HP Planet Partners Program availability varies. For more information, visit http://www.hp.com/recycle.
Add
Product

No product added to compare list