Wonder Workshop Build Brick Extensions for Dash and Dot Robots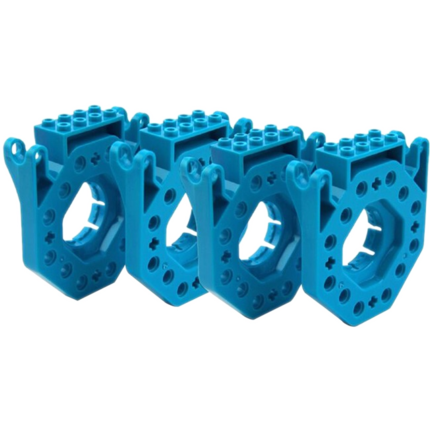 Save 5% on Phillips Hue when purchasing $50 of HP Monitors or Accessories
Learn more
1V1258
Wonder Workshop Build Brick Extensions for Dash and Dot Robots
specifications
Accesory for Dash & Dot Robots - Build Brick Connector - Extention for Robot - Transform Robot and Connect to Other Toys - Compatable with Lego Bricks
Dash & Dot can use building brick connectors to play with your existing toys!
Build your own bot with Building Brick Extensions! These add-ons are for inventors and tinkerers, both young and old, in your life. Transform Dash & Dot into an airplane, a cookie dispensing machine, a drawing bot, and more with Building Brick Extensions and LEGO bricks.
Take on your own design challenge, plan out your design, and then start building. After you're done transforming your robot, you can bring it to life through code. Building Brick Extensions are compatible with Dash & Dot robots by Wonder Workshop. Check out our other listings to order the robots.
Building Bricks are compatible with Lego® bricks, Technics, Mindstorms kits and Hero Factory.
Use LEGO bricks to build Dash & Dot into anything you imagine with Building Brick extensions
Each pack comes with 4 connectors
Use with Dash & Dot robots from Wonder Workshop