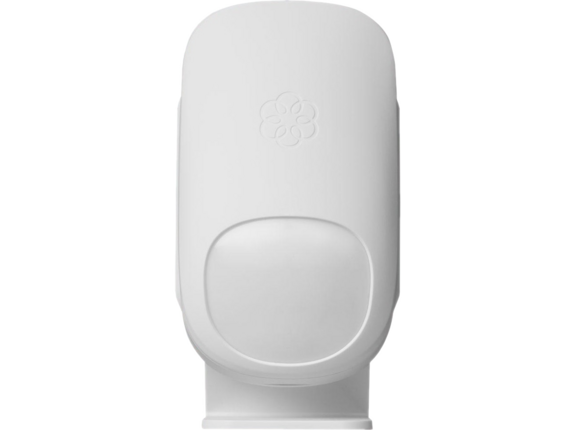 Save 5% on Phillips Hue when purchasing $50 of HP Monitors or Accessories
Learn more
The Ooma Motion Sensor detects unexpected activity.
Want to know when there's a critter in the garage or someone hanging out in your man cave? The motion sensor lets you know whenever motion activity is happening around the area it is monitoring.
Motion Sensor Key Details
Detects unexpected motion activity, even in the dark.
Receive alerts via app notifications, phone, text, email, and Telo voice announcements.
Has an 85-degree field of view and a range of up to 35 ft. (up to 900 square ft. of coverage).
Includes a tamper sensor that triggers when removed from a wall or when the battery compartment is opened. (Our door and window sensor has this too!)
Comes with a CR123A battery (approximately 1.5 year battery life), optional standing attachment, adhesive pads, mounting screws and drywall anchors.
Choose only and exactly what your home needs.
Every family is different, and so is every home. That's why our security products are never one-size fits all, but a flexible group of products that let you choose what's right for your family.
Ooma Motion Sensor - Wireless