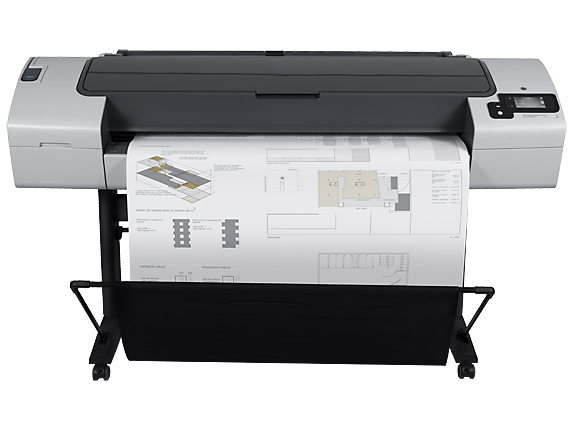 HP Designjet T790 44-in ePrinter
Enjoy plug-and-play simplicity with this large-format ePrinter from HP. This new HP Designjet fosters teamwork and mobility; delivers high-quality results at fast speeds; and offers a level of simplicity that saves time and reduces costs.
Printing high-quality CAD drawings, sharing files, collaborating with colleagues in a connected and mobile work environment.
High-quality, rapid results
Expect great results with six Original HP inks that deliver dark blacks, true neutral grays, and vivid colors.
Easy-to-use printer that can grow with businesses
Process files easily with 8 GB memory, HP-GL/2, and PDF support for most operating systems and CAD software [1].
Print from virtually anywhere[2]
Return & exchange information
HP.com will accept returns or exchanges for this product up to 30 days after delivery.