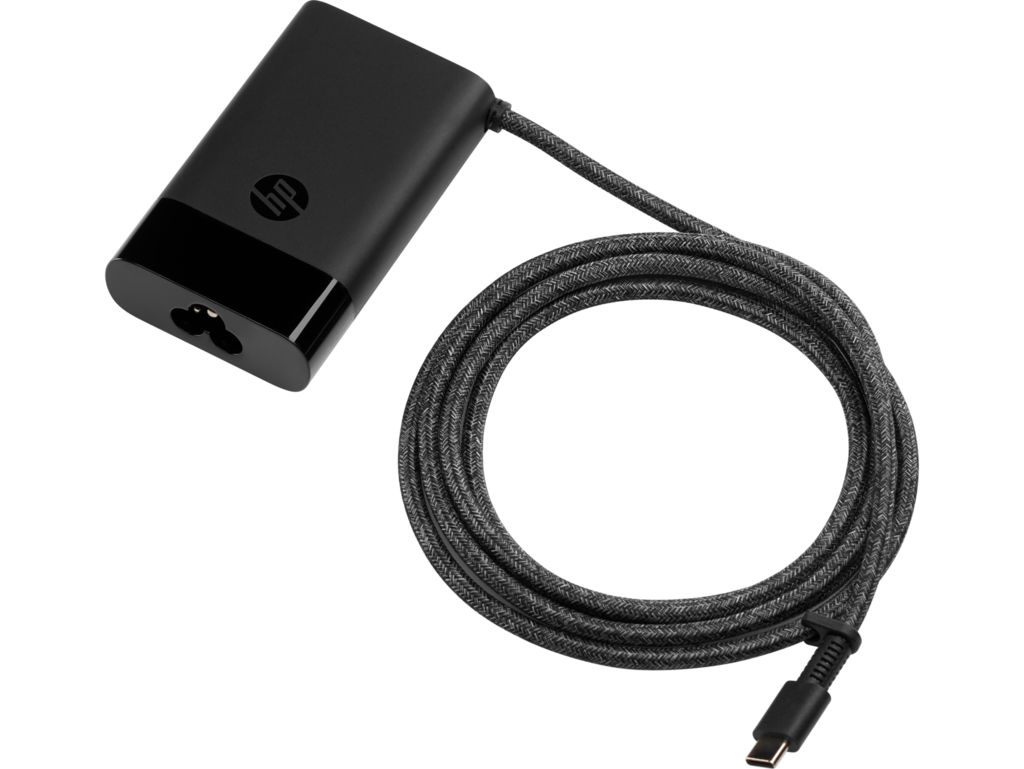 Save 5% on Phillips Hue when purchasing $50 of HP Monitors or Accessories
Learn more
3PN48UT#ABA
HP 65W USB-C Slim Travel Power Adapter
specifications
Do more with less
Take it to go
World-class support
Use one adapter to power and charge your notebook or mobile device[1] and a USB accessory at the same time, in the office or on the go, with the surprisingly compact HP 65W USB-C Slim Travel Power Adapter.
Do more with less
Connect the adapter's USB-C™ cable to the USB-C™ port on your notebook or tablet for up to 60W of power delivery, and your phone's USB cable to the USB-A port for 5W to power or charge it, then plug the AC head into any wall outlet.
Take it to go
Pack the small, lightweight adapter inside your device's carrying case for easy, convenient charging and power whenever you need it.
World-class support
Rest easy with a one-year limited warranty.