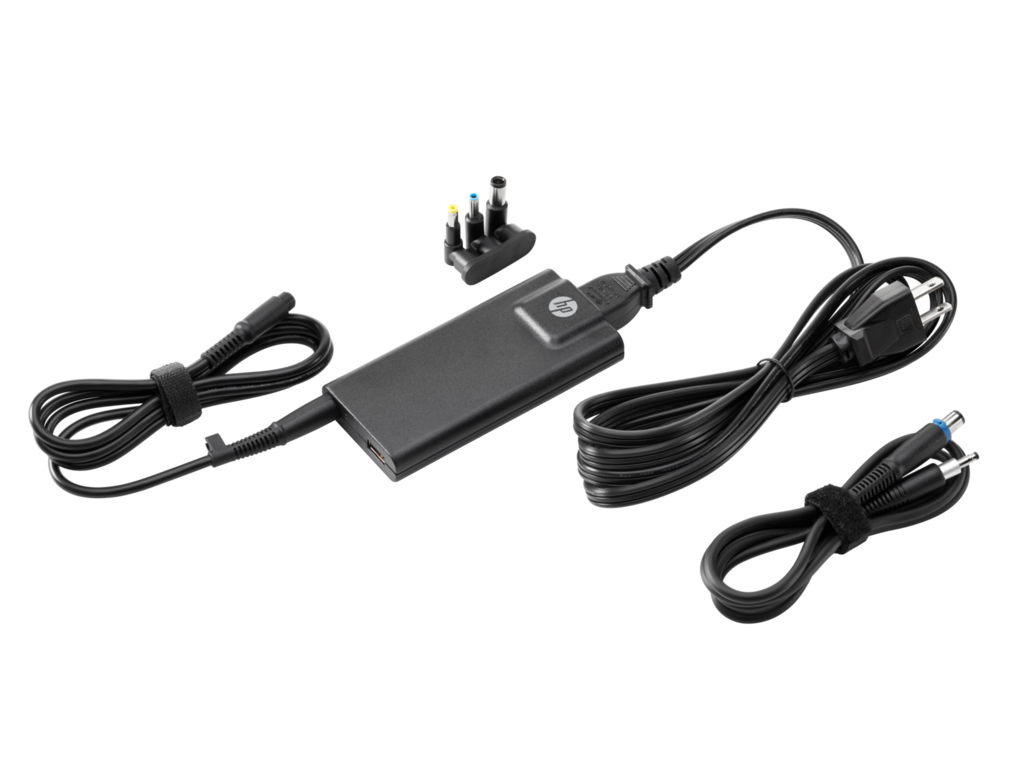 Save 5% on Phillips Hue when purchasing $50 of HP Monitors or Accessories AND 2 MORE PROMOTIONS
Learn more
G6H47AA#ABA
HP 65W Slim with USB AC Adapter
specifications
Travel thin.
Connection adaptability.
USB convenience.
The ideal power adapter for people on the go. The HP 65W Slim AC Adapter includes multiple interchangeable tips all using a single detachable cable, HP's Smart-pin energy saving technology, optional USB connection, and the reassurance of HP certification. Reduce mobile power complexity with the versatility of this thin and adaptable adapter.
Travel thin.
Slip the slim, compact, lightweight adapter within practically any case or backpack to power up or recharge on the go.
Connection adaptability.
Connectivity is essential and easy with a single detachable cable using 3 interchangeable tips – 4.5mm and 7.4mm Smart DC connectors, and a non-Smart connector.
USB convenience.
Dual charging - provide vital power to your notebook, while at the same time charge your smart phone or MP3 player using the USB port.