GUNNAR Gaming & Computer Glasses - Intercept, Onyx, Amber Tint, GUNNAR-Focus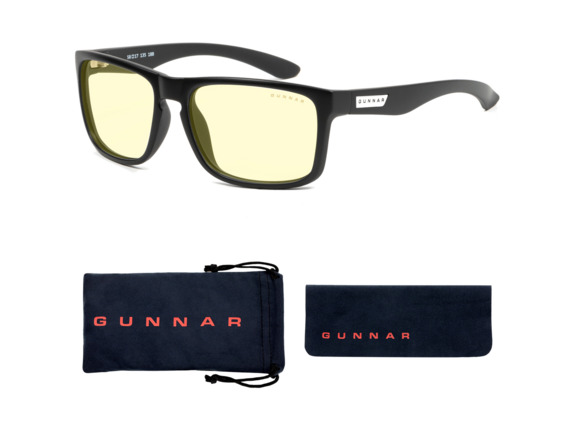 Save 5% on Phillips Hue when purchasing $50 of HP Monitors or Accessories
Learn more
9A1781
GUNNAR Gaming & Computer Glasses - Intercept, Onyx, Amber Tint, GUNNAR-Focus
specifications
GUNNAR Gaming & Computer Glasses - Intercept, Onyx, Amber Tint, GUNNAR-Focus - Onyx Frame/Amber Lens
Onyx Frame/Amber Lens
Agency approved. Retro classic frame fused with futuristic technology, INTERCEPT completes the line between style and science. An ergonomically balanced frame supports precision optics. Polished logo plates create low-key accents subtle enough for any undercover recruit.
Wide format lenses create a panoramic viewing field for high resolution viewing
Rigid lens mounting area keeps optics from degrading through lens flexing
Multi-barrel hinges create rotational stability for long lasting fit
Curved nose rests provide even weight distribution and eliminate pressure points
Engineering grade injection polymers provide dimensional stability and long term durability.
Anti-reflective,Blue-light Filtering,Nose Pad,Scratch Resistant