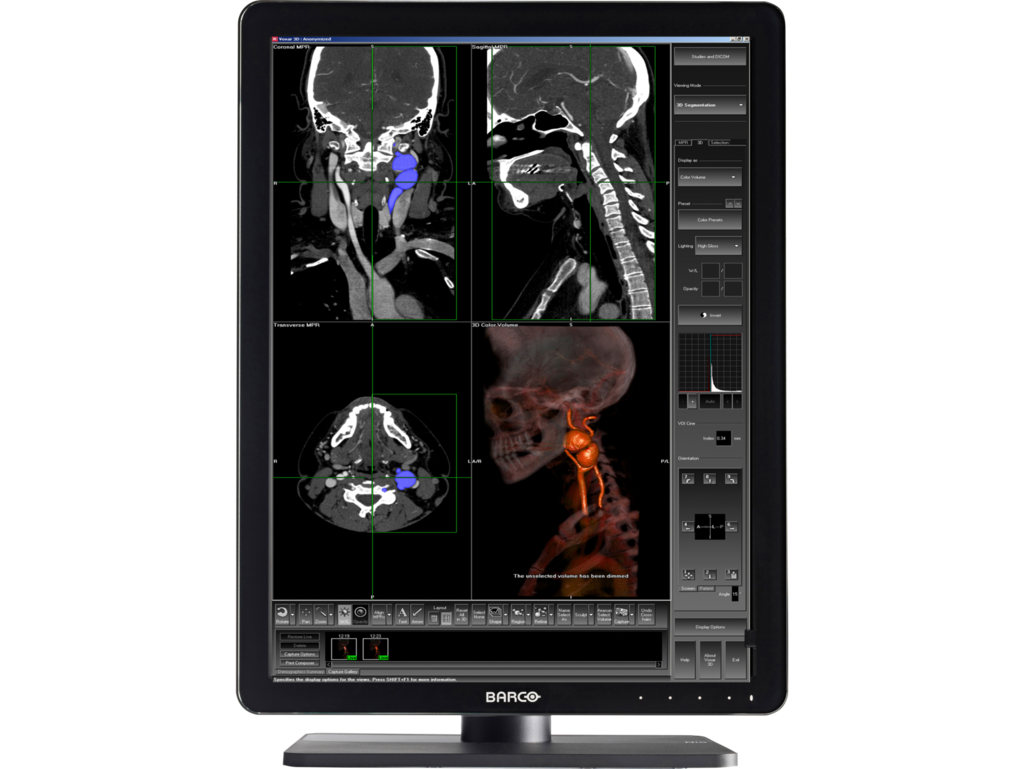 A981435
BARCO NIO 3MP 21" 1H1F NO COVER - KP Exclusive
specifications
TFT AM Color LCD IPS
Backlight output stabilization; Unifom luminance technology; Front sensor; No per pixel uniformity (PPU); No ambient light compensation (ALC); Recommended all digital images except mammography
Nio Color 3MP-1H LED No Card: Single head system includes one 2048*1536 color LED display MDNC-3321; QAWeb software, all cables and accessories. No protective front cover. Nio Color 3MP LED is a 3 MegaPixel high-bright color display system with LED backlights, providing excellent image quality for confident diagnoses. Nio Color 3MP LED provides an effective display solution for a multitude of applications and modalities, including 3D PACS, 3D echo, ultrasound, orthopedic imaging, CAD, image fusion, nuclear medicine and PET. Backlight output stabilization; Unifom luminance technology; Front sensor; No per pixel uniformity (PPU); No ambient light compensation (ALC); Recommended all digital images except mammography
Confident color reading
Equipped with high-bright LED backlights, Nio Color 3MP LED delivers excellent brightness and more shades of gray to detect subtle details more quickly.
On Demand Image Quality Checks
The front-of-screen sensor on Nio Color 3MP LED, which works seamlessly with Barco's online MediCal QAWeb solution for automated Quality Assurance and on-demand calibration.
An Excellent Investment
Using energy-efficient LED backlights, Nio Color 3MP LED is as low in power consumption as it is high in brightness. Because it uses less power, display produces less heat and requires less cooling.