Configure your
HP Z8 G4 Workstation - Customizable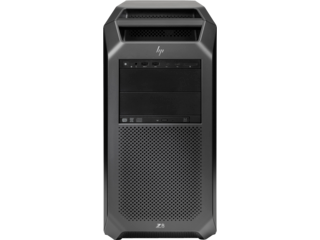 Build times for custom business PCs vary based upon component availability. We are currently experiencing sourcing challenges that may result in an extended lead time.
Recommended Configurations
SPECS
Windows 11 Pro for Workstations - HP recommends Windows 11 Pro for business
HP Z8 G4 Workstation
Intel® Xeon® 3206R Processor (1.9 GHz, 11 MB cache, 2133MHz, 8 core, 85W)
8 GB (1x8 GB) DDR4-2933 ECC Registered Memory (1 Processor)
HP Z8 G4 90 1125W Chassis 100V/15A
Operating System Load to SATA/SAS
500 GB 7200 RPM SATA 3.5" HDD
NVIDIA® T400 (2 GB GDDR6, 3 x Mini DisplayPort, PCIe x16) Blower Fan Graphics
Base - 4 x USB 3.0 Type A
HP Z Central Remote Boost 2020 Software for Z Workstations
9.5mm DVD-Writer 1st Optical Disc Drive
USB Business Slim Wired Keyboard
HP Wired Optical USB Mouse
No Adapters Needed
HP Z8 Standard Cooling Solution - 1 Processor
3/3/3 year (material/labor/onsite) Warranty
Single Unit (Tower) Packaging
HP Z8 G4 1125W Country Kit
Need Help?
Call 1-888-650-1543