In recent years, many companies have traded the on-premise office for a more flexible remote or hybrid mode, making it easy for employees to work from anywhere. But completing all your work on the go can be challenging if you are not adequately equipped with the best home office accessories. 

Working from home is a welcoming future trend, as both the employer and the employees benefit from this approach. You don't need to invest much money to get the right home office tools to make your space comfortable and convenient.  

Given that the trend has only begun to gain traction, you will use your home office space for a long time. So, to help with the best home office accessories, this article will guide you with some essential information to make the right pick. 
Unique considerations for professionals
You may be new to the work-from-home trend or have a hybrid contract allowing you to work a few days a week remotely. If that is the case, you create a list of items for a perfect home office setup. However, there are plenty of challenges that you need to consider. 

Suppose you are a full-time professional or a freelancer. In that case, chances are high that you may initially struggle for productivity because of inadequate home accessories, such as an adjustable chair for working longer or a lack of a high-definition camera for all online meetings. 

While these are some accessory-related issues, you may also lack the right tools to add the dimension of a mobile office accessible on the go. The most important is the lack of connectivity or internet to do the job. Even a high-speed portable USB can prove useful for better storage and backup in case of malfunctioning hardware or software.

Most of the challenges discussed are related to the technical challenges of a home office setup. But there are several other challenges in general. Understanding the challenges of a remote office is vital in resolving potential issues in the future. There isn't any standard solution to fix them, as different employees and industries face other challenges. 

The greatest asset in remote work scenarios is the willingness to adopt the essential tools and set some standard guidelines to resolve most issues and bring alignment among teams to meet their targets.
Best home accessories for a hybrid and remote office
Today, we spend more time in our home offices than at the office headquarters. That's why you need the most practical work-from-home tools and PC accessories that are compact, portable, and efficient. 

Fortunately, HP offers many reliable tools and devices, including traveling dock stations, to let you work seamlessly. You can fit all these tools into one travel bag should you need to travel and continue working.

If you are new to remote work or upgrading your home office space, here are some of the best tools to help you get started.
HP USB-C G5 Essential Dock
Considering working on the go,
this HP USB-C dock
is essential because it is compact and provides a stable Ethernet connection. You can effortlessly work and charge at the same time. The HP dock has all the necessary ports to plug in and get to business. With this product, you are assured of timely firmware updates, and it has several manageability features such as PXE boot, LAN/WLAN switching, and more. 
Weighing around 0.68 kg, it is one of the lightest but essential tools in your bag. The battery and power capacity of the device is 120W, and it provides up to 15W USB-C power delivery.
HP USB-C Travel Hub G2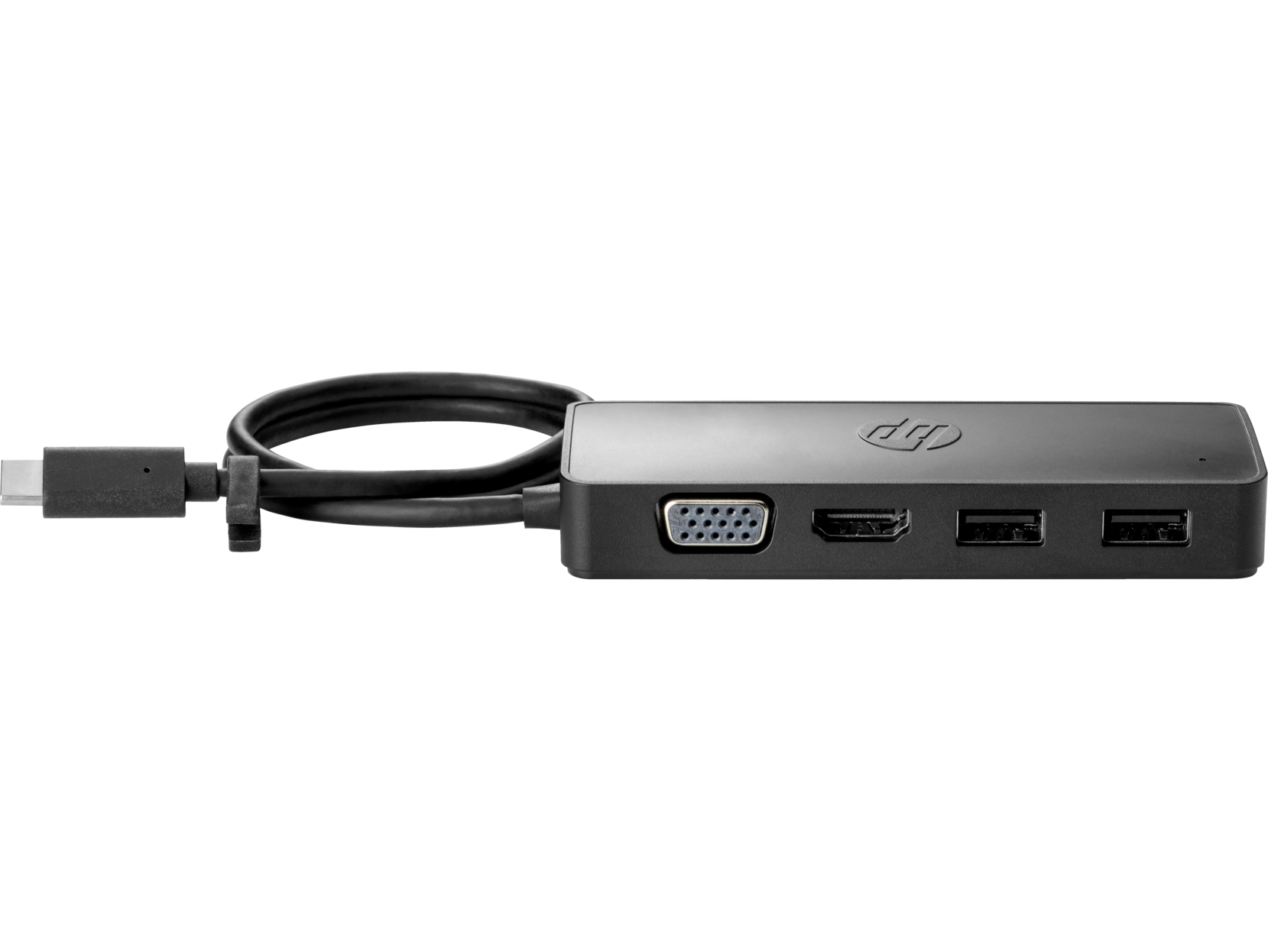 You can lighten your load with the multi-purpose
HP USB-C Travel Hub
. Now, you can carry just a single hub for several purposes. With this device, you can connect multiple devices, add an extra display, or have up to 90W of power delivery for your laptop and mobile devices.
With one small hub, you can expand your connectivity by using the hub for versatile connections. You can connect two USB ports for charging or connectivity and even use HDMI or VGA cables for connecting an extra display.
HP 950 4K Webcam
A critical aspect of remote work is connecting with the team members. This is best done through many online meetings throughout the day. The
HP 950 4K webcam
provides versatile mounting and a 360-degree swivel. There is integrated AI that helps to frame your face accurately and additional video controls and filter effects. 
The device comes with built-in privacy solutions that allow you to block your webcam from uninvited guests. In addition, this device is perfect for portability due to its compact nature and extremely lightweight, weighing 0.23 kg.
HP 320 FHD Webcam
Another must-have webcam is the
HP 320
, which comes with a 66-degree wide-angle feature. You can enjoy crisp images and superior sound quality with the HD webcam. You can conduct any online meeting from the top applications like Zoom and Microsoft Teams and have additional room for others to join in.  
The webcam is also Chromebook certified, and it comes with a 1500 mm cable length and has 1080 Full HD resolution at 30 frames per second. There is a provision for adjustable positions, including 360-degree swivel and tripod support.
HP 280 Silent Wireless Mouse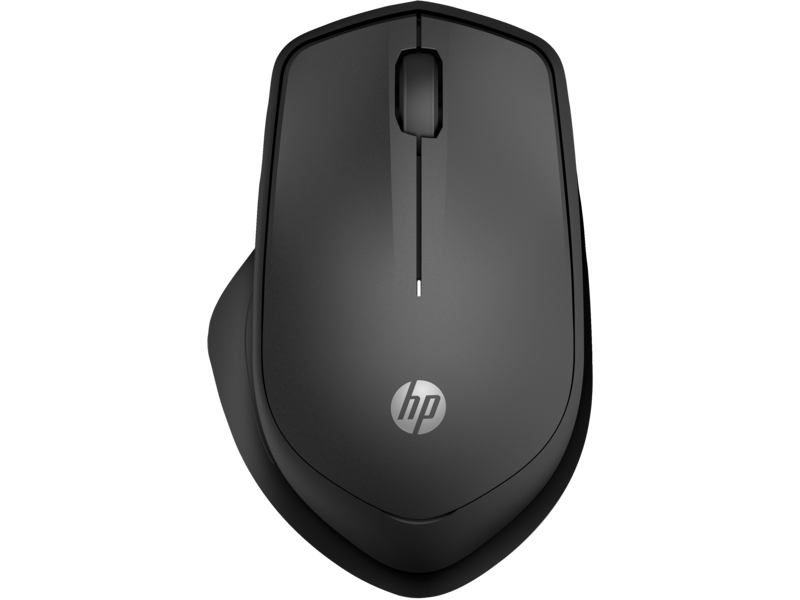 This one is a unique product. The
HP 280 silent wireless mouse
gets all your work done without noise from the clicks. There is a reliable connection with a 2.4 GHz wireless dongle, and it is ergonomically designed for all-day comfort. In addition, the battery lasts for up to 18 months. 
The HP mouse is compatible with all the Windows operating systems, such as Windows XP, Vista and Windows 7. It is also compact and lightweight, weighing 0.07 kg.
HP 930 Creator Wireless Mouse
For all the designers and content creators, the
HP 930 mouse
is perfect for a seamless experience. It is unique, as only some products are designed for creators. You can be at your creative best with this ergonomically designed mouse with up to 12 weeks of battery life. 
One of the best features of this product is connecting up to three devices and having the freedom to work on any surface with a track-on glass sensor.
Additionally, you can customise the commands for several applications with seven programmable buttons and a hyper-fast scroll wheel. You can also replace any complex keystrokes of the most common tasks according to your style.
HP 970 Programmable Wireless Keyboard
With the
HP 970 Programmable Wireless Keyboard
, you can personalise your keys to elevate your typing experience. This keyboard comes with quiet keys, out of which more than 20 are programmable keys. There is also a controllable smart backlight and a long-lasting battery. 
You can connect up to three devices via Bluetooth and one using the 2.4 GHz USB-A dongle. The batteries are rechargeable via a USB-C connection. Another critical factor is its lightweight, allowing you to carry your keyboard for remote work. 
Summary
The best work-from tools will enable you to set up an efficient and productive home office space and make it as convenient as possible. These home office essentials are affordable and, once invested, will guarantee you long-term uses. 

If you are upgrading your space, take a look at some of these best home office accessories with optimum comfort, ergonomics and portability to let you work all day, even when travelling. These are some of our recommended and personally tested products to give you all the advantages of remote work with any issues.


About the Author: Kaushik Das is a contributing writer for HP Tech Takes.