Best HP Budget Laptops
With so many choices available in the market nowadays, the search for a new laptop can be a difficult one. Fortunately, HP® has an extensive range of laptops that are pocket-friendly without sacrificing performance.
Check out this guide if you're shopping for a new laptop on a budget and looking to get the best bang for your buck.
Balancing Cost VS Performance
1. Memory and processing power
Having enough RAM ensures smooth operation instead of frustrating lags and crashes. If you require your laptop to handle a lot of complex software, it's a good idea to have at least 8GBs of RAM.
The same goes with processing power. If your usage involves around demanding applications, you should focus more on next-gen processor options from AMD Ryzen™ or Intel® Core™ when considering on a getting a new laptop.
2. Storage space
Internal storage can be a less sensitive consideration because external hard drives are now both compact and affordable. If you don't mind using cloud storage or working with external solutions, internal storage won't be a big priority for you.
Depending on your usage and needs, actively clearing unwanted items from your laptop's hard drive can offset the need for deeper storage space anyway.
3. Flexibility and portability
Whether it's for work or play, there are plenty of reasons to keep your eye out for a compact model. Many HP laptops boast portability with thin and light designs in addition to long battery life for when you're away from a power source.
You'll also want to consider some of HP®'s x360 laptop models. Known as convertibles, these laptop designs feature flexible 360-degree hinges and touch screen display to support a variety of work modes and combine the best features of a laptop and tablet.
4. Media and gaming habits
While a graphics card does factor into plenty of other activities, you may not need a medium or high-end card if you're multimedia habits are more casual.
Laptop models with integrated graphics - designed to share memory with their CPU - are often adequate for streaming media and lightweight games. But if you need more power, pay attention to graphics card options and opt for a gaming laptop instead as they are much more capable of multitasking applications.
Best Budget HP Laptops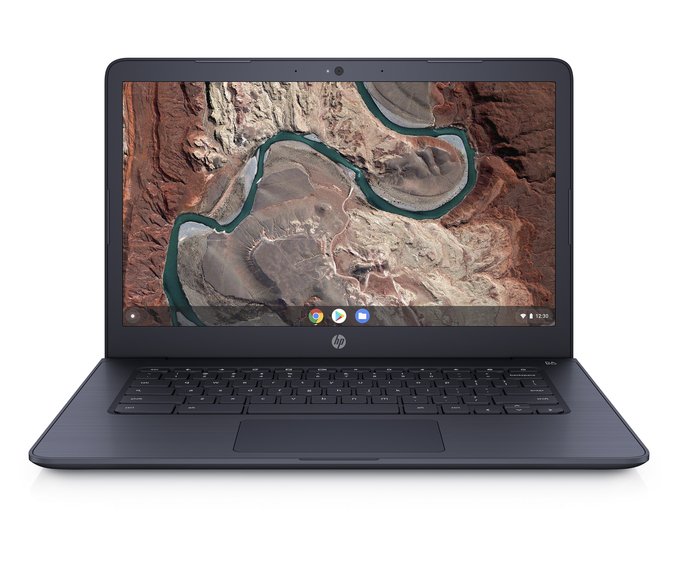 HP Chromebook
The HP Chromebook runs on Google's streamlined Linux-based Chrome OS, with the notebook's primary interface being the familiar Google Chrome browser.
Whether you're looking for programs to handle basic office work or for more complicated jobs like photo editing, the HP Chromebook has an app for that. It even features a range of offline utilities to choose from when you need to work without an internet connection.
Features:
Models available in 11" to 14" screen size
Up to 8GB SDRAM and up to 64GB eMMC
Optional Full High Definition (FHD) and Corning® Gorilla® Glass
HP Essential Laptops
With a slightly bigger budget, you can max out your specs with the HP Essential laptops. They offer both surprising value and potential for customization across its specs. It has a strong starting configuration, which includes up to an Intel® Core™ i5 processor and the assurance of up to 1TB of storage space.
Features:
Available in 14" and 15" screen size
Optional NVIDIA GeForce graphics
Multiple colors available, varies by country
Best Budget Convertible Laptop
HP Pavilion x360 Laptop
The HP Pavilion x360 is a great laptop for students as is affordable, flexible and packs great features for both work and play. Having four modes is a great feat, and it's no slouch for multimedia, either, thanks to HP dual speaker, HP Audio Boost, and tuning by the experts at Bang & Olufsen Play.
Features:
Up to Intel® Core™ i7 processor
Intel® UHD or NVIDIA® graphics option
Up to 8GB of RAM and up to 1TB of storage
Best Budget Gaming Laptop
HP Pavilion Gaming Laptop
Designed for multitasking, the HP Pavilion Gaming laptop is an excellent choice for both work and play. It offers great power to run multiple applications for projects and entertainments, and the option of dual storage for you to store more. Plus, the narrow-bezel display comes with a 144 Hz refresh rate, and with the choice of NVIDIA® GeForce® graphics, you can play any games you like.
Features:
Up to Intel® Core™ i7 processor
8GB of RAM and 1TB of storage
FHD or 4k Display options
Add
Product

No product added to compare list