HP HDR245 10-liter Light Magenta Scitex Ink Features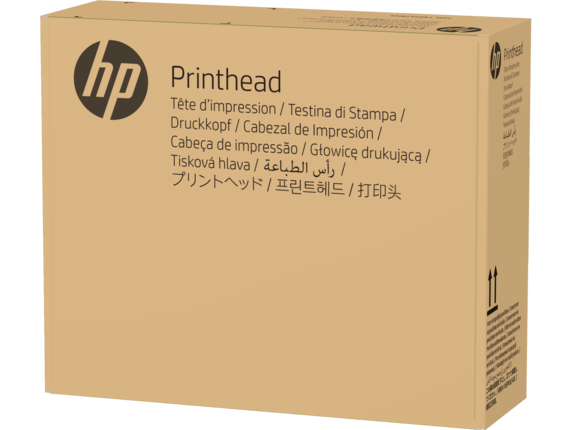 High-productivity printing
Achieve precise image quality at high productivity
Leading environmental profile
[1] In internal HP testing performed in December 2015 and January 2016, samples of PWell E/EB Flute corrugated board with Graph+ liner were printed in HQ POP Matte and Gloss, POP Production Matte and Gloss, Fast Production and Text, on HP Scitex 15500 and 17000 Corrugated Presses with HP Scitex High Dynamic Range (HDR) Printing Technology using HP HDR245 Scitex Inks and were tested within 24 hours of printing. Boards were folded once through 180 degrees to one direction to simulate a common finishing stage in printed box production. No cracking of the image layer was observed. Rub resistance was rated greater than 4 on coated media when tested in accordance with ASTM D-5264 on a scale of 1 (poor) to 5 (excellent). Smearing tests demonstrated excellent smear resistance when evaluated by running a one-test cycle using a Taber 5750 Linear Abraser with additional weight of 1350 grams at 25 cycles/minute. Internal HP testing as of January 2016 comparing the rub resistance of HP HDR245 Scitex Inks to leading competitors demonstrated significantly greater surface durability.
[2] Performance varies by media type. Some plastic media types, such as acrylics, are not compatible. For more information on the performance of HP HDR245 Scitex Inks on various media types, see http://www.hp.com/go/mediasolutionslocator.
[3] HP HDR245 Scitex Inks are formulated to produce low-odor prints that are tested according to the DIN EN 1230-1 odor standard for paper and board. Print odor is rated on a scale of 0 (no perceptible odor) to 4 (strong odor). Print odor with HP HDR245 Scitex Inks at POP Production is rated 1-2 for prints produced in matte mode. Odor test results validated by internal HP testing.
[4] UL GREENGUARD GOLD Certification to UL 2818 demonstrates that products are certified to UL's GREENGUARD standards for low chemical emissions into indoor air during product usage. For more information, visit http://www.ul.com/gg or http://www.greenguard.org. Tested on prints made on Scrolljet 904 175 g/m² paper, printed at Fast Sample, 80% UV power, 220% ink coverage. Using UL GREENGUARD GOLD Certified inks does not indicate the end product is certified. HP HDR245 Scitex Inks meet AgBB criteria for health-related evaluation of VOC emissions of indoor building products based on internal HP assessment evaluating HP HDR245 Scitex Inks, similar to HP Scitex inks that were tested at UL labs and achieved full compliance. For more information, visit http://www.umweltbundesamt.de/en/topics/health/commissions-working-groups/committee-for-health-related-evaluation-of-building. Using inks that meet AgBB criteria does not indicate the end product meets the criteria.
[5] Compared to HP HDR250 Scitex Inks.
[6] HP HDR245 Scitex Inks color gamut based on December, 2015 internal HP testing to 2 dE2000, in HQ POP Gloss mode.
[7] Verified with the Ugra/Fogra Media Wedge V3 (Fogra39L) standard in POP Production Corrugated Gloss mode. Color verified with Caldera Print Standard Verifier, printed on CalPaper (coated paper). Tested December, 2015.
[8] Fade-resistance testing according to ASTM D2565-99. Tested on 3M self-adhesive vinyl.