HP Jetdirect 2800w NFC/Wireless Direct Accessory Fitur
Mobile device users can move between offices and still have access to printing. With wireless direct printing, it's as simple as selecting an HP Jetdirect-enabled printer or MFP from a smartphone, tablet, or laptop PC. [1,2]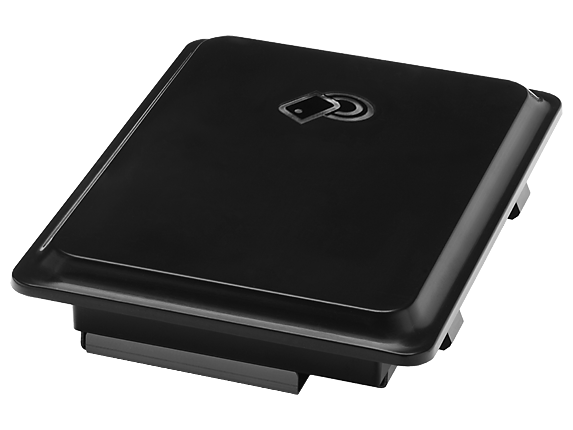 Enable touch-to-print convenience. The HP Jetdirect 2800w works with NFC-capable devices through a peer-to-peer connection—simply touch an HP Jetdirect-enabled printer or MFP with a mobile device and start printing.[1,3]
Keep your network out of it: The HP Jetdirect 2800w supports wireless direct printing and touch-to-print using NFC-capable devices. The peer-to-peer connection allows mobile users to print without accessing the company network.[3]
Easily manage the HP Jetdirect 2800w across your entire fleet through HP Web Jetadmin. Turn wireless printing capabilities on and off, and add a pass phrase, using one easy-to-use interface.[4]
[1] HP Jetdirect 2800w works with HP LaserJet printers and MFPs equipped with HP FutureSmart Firmware and a hardware integration pocket.
[2] Mobile device needs to be connected directly to the Wi-Fi network of a wireless direct-capable printer prior to printing. Depending on mobile device, an app or driver may also be required. Wireless performance is dependent upon physical environment and distance from the access point in the printer.
[3] Mobile device must support near field communications-enabled printing. For a list of supported devices, see hp.com/go/mobileprinting
[4] HP Web Jetadmin is free and available for download at http://www.hp.com/go/webjetadmin