Best HP Computers for Work from Home
With more and more companies offering flexible work options, you need to make sure you have the best PC for working from home. HP offers many laptops and desktops that are suited for this purpose.
In this article, we'll cover some of the best HP computers for working from home so you can conquer your to-do list from outside the confines of the office.
Work from home computer requirements
Processor
You'll want one that is powerful enough to run the programs you need for your job without breaking your budget. For most professionals, an Intel® Core™ i5 processor is a great starting option.
Memory
Make sure your computer has at least 8GB of RAM to run several programs like email and Word without overloading your memory. Most workstations offer upgrades, so if you can get 16GB for just a little extra cost, go for it.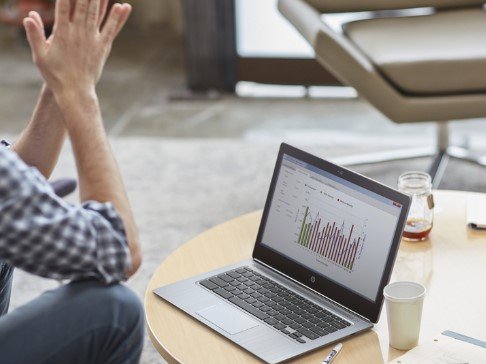 Storage
For faster load times, go for a 256GB solid-state drive (SSD). And if you need more local storage, opt for a 1TB HDD. Some laptops offer a dual storage options, and if you're using a desktop, you can always upgrade your storage in the future.
Portability
If you're considering a laptop, battery life is a key feature. At a minimum, look for options with long battery life. Keep in mind, too, that battery life tends to shorten over the life of your device, but laptop batteries are often replaceable.
Security
This is a must for any industry and should include multi-factor authentication to keep out other users, a webcam with privacy settings for video conference calls, antivirus software, and an all-encompassing security solution.
Best HP work from home computers
Summary
In addition to your new computer, you'll need the right peripherals. We recommend you check out the Best HP Wireless Keyboard and Mouse.
You may also want to invest in an ergonomic chair, noise-canceling headphones, and a printer. Check out the Best Home Office Setup Ideas to make you as productive as possible.
If you require a separate monitor or want a larger display to connect to your laptop, we recommend our Best Business Monitors for an optimal viewing experience.
Interested in really beefing up your home office setup? Check out our list of the Best Tools for Working from Home.
Add
Product

No product added to compare list