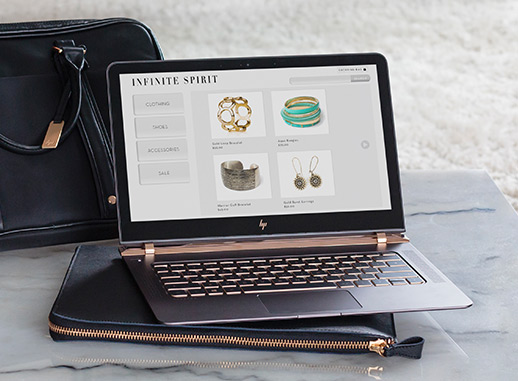 Unimaginably thin.
Unbelievably luxurious.
With a breathtaking composition, HP Spectre Laptop is the world's most luxurious and irresistible laptop.
Learn more
PERSONAL SYSTEMS
Designed to inspire you
Sophisticated design meets exceptional performance in our new lineup of premium notebooks.
Take a closer look
PRINTING
HP PageWide
business printers
A whole new generation of printers—faster printing and breakthroughs in total cost of ownership.
Learn more
LAPTOPS & TABLETS
Your 360° entertainment revolution
Shift between modes to get closer to your screen than ever before with the new HP Pavilion x360.
Learn more
HP LABS AND INNOVATION
50 years of innovation
Our founders set out to change the world. Today, we're still at it—transforming businesses and lives with technology developed in HP Labs.
Read more
1 Based on HP's internal analysis as of 2/10/16 of vendors shipping >1 million units worldwide annually with clamshell design, Windows or OSX, measured at z-height.
2 Based on curved screen, consumer All-in-One's as of June 22, 2015